Ina Garten's Tuna Melt Is Turning Heads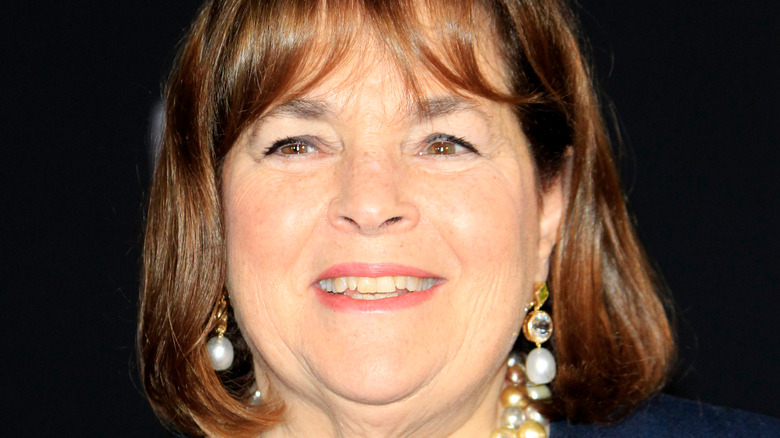 Kathy Hutchins/Shutterstock
If you woke up this morning thinking, I need more tuna options in my life, Ina Garten has you covered. Garten, author of the cookbook "Modern Comfort Food," knows how to make people feel better with food. We wonder if she knew, while she worked at the White House on nuclear energy policy, she would be at the heart of so many kitchens when she declared in 1978 — "There's got to be more to life than this," (per Food Network).
The cookbook author's Instagram feed is chock full of recipes with a sprinkle of love, from celebratory birthday shoutouts to charming videos of snowy days at her New York estate. And while followers adore all of Ina's posts, a mouthwatering post featuring a tuna melt has captured the attention, so far, of 94,200 fans.
Although the ingredients might be pricier, the comfort this open-faced sandwich brings may just be invaluable. "I promise you'll feel better immediately!" Garten says in her caption. And honestly, you almost feel better just looking at it.
Ina Garten recipes soothe the soul
Ina Garten loves comfort foods, and as she mentions in her Instagram post, the recipe for her open-faced tuna melt is linked in her bio for your taste buds' pleasure. Garten uses tuna that's imported and packed in olive oil, along with Pepperidge Farm Farmhouse Hearty White bread for her sandwiches. The rest of the ingredients are pretty standard including mayonnaise, celery, lemon juice, salt, pepper, and a good grating of Swiss cheese. Garten recommends just a couple of minutes under the broiler before adding microgreens (via Barefoot Contessa).
"Tuna fish sandwiches are one of my favorite comfort foods and my Ultimate Tuna Melts are even better!" Garten says in her caption on Instagram, and fans quickly hit the comment section. Reactions include, "Pairs perfectly with your Tomato bisque!," "She could post a picture of an apple and I'll like it," and "Yum. Comfort food!" 
Of course, there's always one follower who feels the need to post a better idea, like "Broiler???? Get thee an AIRFRYER for gahd sake." But we think Ina's doing just fine and per the other 1,248 comments, so does everyone else.