Everything We Know About Ina Garten's New Cookbook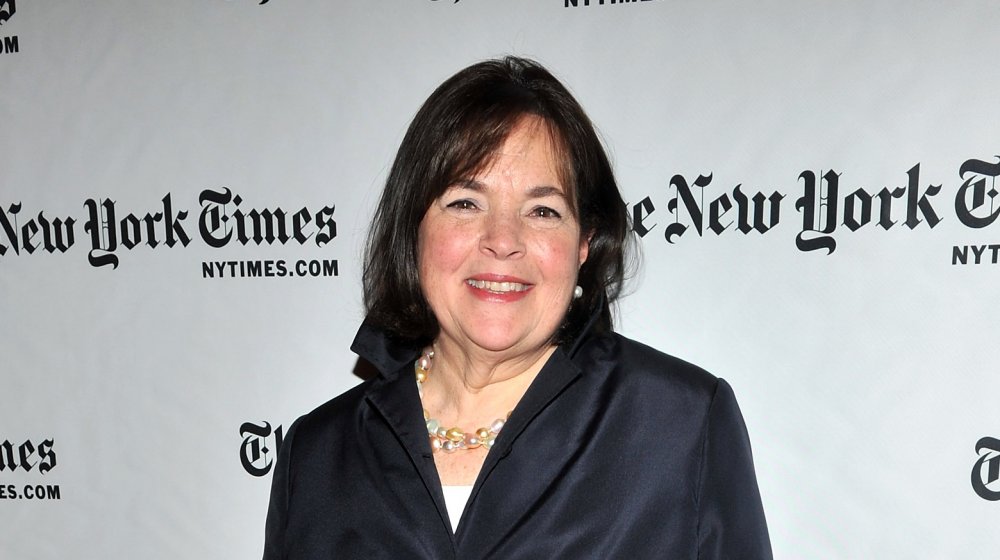 Stephen Lovekin/Getty Images
Fans of Ina Garten, aka the Barefoot Contessa, trust the celebrity chef and television personality to help them create stunning, high quality meals to share with family and friends. Garten has published a multitude of cookbooks throughout the years to guide us on all our culinary journeys, covering a variety of topics from family style and party food to classic French cuisine, according to the Food Network. 
Anyone who has been following the kitchen and entertaining maven knows Garten has a new cookbook in the works, titled Modern Comfort Food, which was originally planned to be released on October 27th, 2020. Fans immediately began clamoring for news, recipe excerpts, and behind the scenes photos from the book's production, which led to Garten's decision to push the release date up almost a month to October, 6th 2020, just in time for fall. 
Garten divulged this new date on her Instagram account, sharing some photographs from the book with the caption "Because we all need it ASAP", according to Delish.
What Ina Garten's newest cookbook, Modern Comfort Food, will contain
The Barefoot Contessa website describes Modern Comfort Food as a book that will cover classic crowd-pleasers, quick weeknight meals, and special weekend projects, with clear, detailed notes and instructions to help home chefs make the recipes perfect every time. Food & Wine notes that the cookbook will include recipes for hearty, well-loved dishes like cheddar and chutney grilled cheese, Boston cream pie, waffle iron hash browns, black and white cookies, cheesy chicken enchiladas, and sausage and peppers. 
You can pre-order the book now, making sure you will be one of the first people to receive a copy. Modern Comfort Food publisher Penguin Random House lists the price of the cookbook as $35, and has links to pre-order from booksellers like Amazon, Powell's, IndieBound, and more. They say the book will contain 85 new recipes for supremely comforting dishes to share with loved ones. According to Today, Modern Comfort Food will be Garten's 12th cookbook.