Instagram Is Loving This Feature In Giada De Laurentiis' Home Kitchen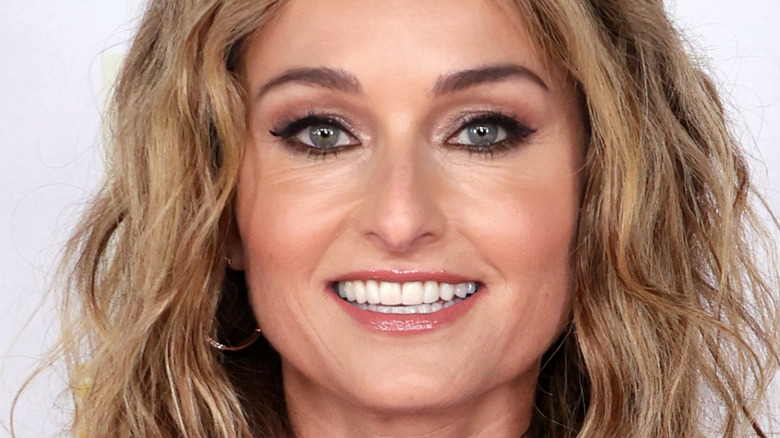 Kevin Winter/Getty Images
To perfect the food Instagram game, one must have a desirable kitchen as well as pristine pictures of food. Two days ago, Giada De Laurentiis showed off both. Her post, which promotes both the "Simply Giada" brand as well as the kitchen fixture company House of Rohl, features a video of the celebrity chef preparing a fusilli pasta dish with broccoli and chicken. What really caught the attention of people, however, was how she fills the pot in the beginning. The video opens with her swiveling a faucet attached to the wall over the pot to fill it with water, and then grinning at the camera.
With the pot filler presented in this idyllic way, a nice counterpoint to Bethenny Frankel's cooking video, De Laurentiis' followers seemed to daydream of a perfect kitchen like hers. "That faucet over the stove," one wrote before inserting a "cool" emoji wearing shades. Another added, "That pot filler is so cool! I've never seen one before." A third commented, "The faucet over the stove omg ... I'm just here for the kitchen."
It should be noted that not everyone was as equally impressed. "Don't you have to carry the full pot to the sink when you're done?" one perplexed person asked. Regardless, the maker of the pot filler, House of Rohl, no doubt loves the free publicity as many people are now wondering if they need to get this kitchen tool installed.
Is having a pot filler really necessary?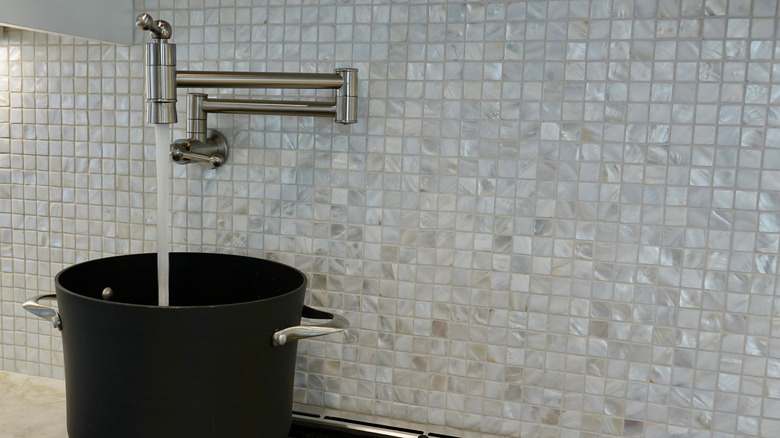 HY-DP/Shutterstock
When a beaming Giada De Laurentiis shows off her pot filler, it's easy to feel like you need one, too. After all, everything in the frame of her Instagram video looks like something out of an HGTV dream. The short answer is, if you really want one, then go ahead. The longer answer is that there are some drawbacks to having a pot filler, but nothing overly worrisome. 
In a piece explaining some pros and cons, SF Gate notes that the ease with which you can fill a pot at the stove is counteracted by having to carry the pot to the sink afterwards — like one of De Laurentiis' followers commented on her post. But, considering that this device makes having a filled pot at the stove easier, any hassle that comes with emptying it after cooking might be irrelevant to some home chefs.
The only real issue is leakage. Obviously, you don't want a faucet leaking water on your stove or the area around it. However, one person addresses a fix to this in De Laurentiis post, and said, "I have a safety valve on mine. Have to open that first, then open the spout to fill the pot. So far so good!" So, it seems that any of the major issues of having a pot filler can be solved. It may just come down to whether you want to spend the money for a fancy flourish.