Instagram Can't Stop Talking About Ree Drummond's Relatable Selfie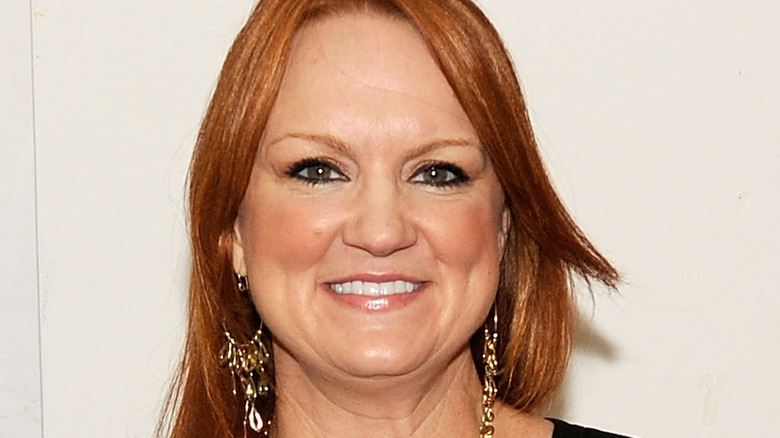 Bobby Bank/Getty Images
Celebrity chef Ree Drummond seems to be one of the most relatable TV personalities, from her personal faux pas down to her nickname. Per her website, Drummond got her famous nickname, The Pioneer Woman, from her friends when she moved to Oklahoma after marrying "a cattle rancher named Ladd." Of course, the endearment was meant to be a joke and not only did it stick, but it has become a household name.  Drummond adopted the skills she needed for day-to-day life on a ranch, and she shares "Anyone can be a pioneer woman. It's a state of mind, a belief system, a way of life."
What fans might love most about Drummond is that, as talented and poised as she may be, she makes mistakes in and out of the kitchen – just like us. Sharing her fumbles on Instagram with her audience of 3.9 million shows how normal the Blogger is. She has posted about burning meals, her skiing aversion, and her (completely relatable) favorite way to relax with a nice Netflix binge. 
The chef's Instagram is always buzzing and fans are now nodding in agreement over a selfie-gone-wrong post — yet it's so incredibly right.
Ree Drummond's Boomerang selfie is perfection
Ree Drummond's posts often have fans loving how down-to-earth they are, like in this Boomerang selfie posted to Instagram with a beautiful backdrop of natural sunlight. At first glance, The Pioneer Woman looks picture-perfect with her hair reflecting the vibrant colors of the sun. Her caption, however, takes the photo from breathtaking to completely relatable, and a little humorous, too. "This would have been some impressive sunset selfie cinematography if not for the dog slobber on my coat. I always kind of just miss the mark somehow..." she writes.
Nearly all 1,186 comments note that the selfie is far from missing the mark, sharing fire emojis and sentiments like "Ummm, friend...if this is missing the mark, selfie like this EVERY time!!!" and "Nailed it!" One follower posted the motto "Life wouldn't be the same without slobber." Others simply agreed with Drummond, admitting "What I think everytime I try to look good. One thing is always off" and "Story of my life, sister. Happy to be in good company though." 
This Boomerang post is the definition of perfectly imperfect with the sun, slobber, and, as per usual, humble Pioneer Woman.