The Relatable Reason Ree Drummond Doesn't Like Skiing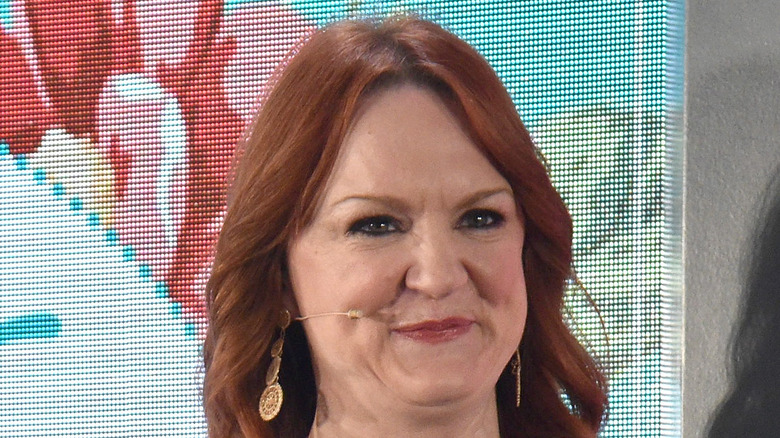 Bryan Bedder/Getty Images
While there might be a Candy Coated Christmas this holiday season, Ree Drummond may not want to ski her way to that sweet ending. In a recent Instagram post, the Pioneer Woman had a litany of reasons why skiing might not be the priority during her current Vail vacation. Although Alex Drummond Scott encouraged people to entice her mother to ski in their "happy place" on Instagram, her mother has a different outlook on that winter adventure.
As seen in Drummond's Instagram post, she simply stated "I don't want to ski." From "too much renting" to the "schlepping," it seems that the effort may not be worth the adventure. Drummond goes on to comment about potential injuries, the heft of ski boots, and the overall sentiment that she might be too old to enjoy that trek down the mountain. But, Alex commented on the post, saying, "We'll get you out there one way or another....you just WAIT." Still, other comments offered solidarity in the choice to skip the slopes. Many applauded Ree's willingness to not succumb to peer pressure, while others are standing behind the idea that there is no shame in appreciating the view of the slopes from a distance. Whether it is the chalet and the chardonnay or the hot tub and the hot toddy, a ski vacation does not require shredding down the side of a mountain.
Ree Drummond and skiing have a challenging relationship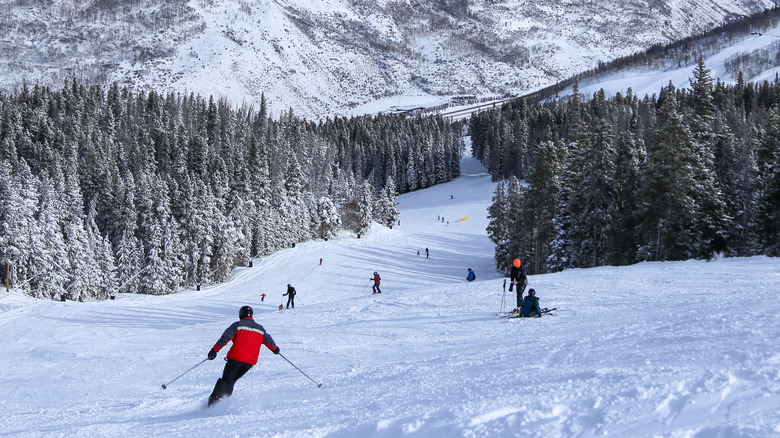 Steve Boice/Shutterstock
While her recent Instagram post lamented on the perils of getting old and skiing, Ree Drummond has never been shy about her skiing struggles. In a Pioneer Woman blog post published in 2013, she details a difficult day on a Vail slope that left her wondering if she could ever make it down the mountain. Although her love/hate relationship with skiing seems to be as bumpy as a set of moguls, the story Drummond tells is relatable. From anyone who has taken the lift to the top, only to long for the express pass to the bottom, the reality is that skiing both captivates and frustrates.
Over the years, Drummond has revealed more about her feelings on skiing. As reported by One Country, Drummond said that she and her husband "don't ski together because I want to stay married." Whether or not it was the 2013 event that caused her and her husband to stay off the slopes and stroll the streets of Vail is unclear. Still, Drummond's sentiments on visiting a ski town tend to resonate with many people. Even though the mountain peak stands in full view with a path to adventure, the bottom holds just as much fun while standing on solid ground.