7-Eleven's New Chicken Appetizer Is Perfect For Garlic Lovers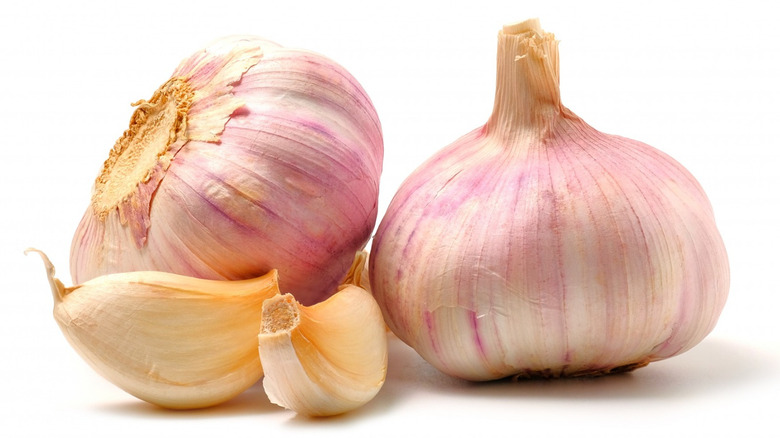 CHAIYARAT/Shutterstock
Whether you're looking for a late night snack or a quick bite on the go, 7-Eleven usually has your back. From hot dogs to boneless wings to those famous taquitos, you can be snacking on something hot and savory from the convenience store in just minutes. Now, the chain has just announced it will be adding a new item to its menu that is hot in both senses of the word. The new Spicy Garlic Chicken Roller adds a kick of heat to white meat chicken and a Swiss cheese blend with a coating of spicy chilies and flavorful garlic, according to Chew Boom.
This new menu offering will be available at participating 7-Eleven locations nationwide for a limited time. Fans who want to give this hot and savory new snack a try can also mix and match the Spicy Garlic Chicken Roller with other tried-and-true favorites, like taquitos and pizza, when they purchase in store, according to PR Newswire. However, fans who don't feel up to making the trek to their nearest 7-Eleven can also get this newest menu item delivered through the 7NOW delivery app.
7Rewards members will receive bonus points for purchasing the new Spicy Garlic Chicken Roller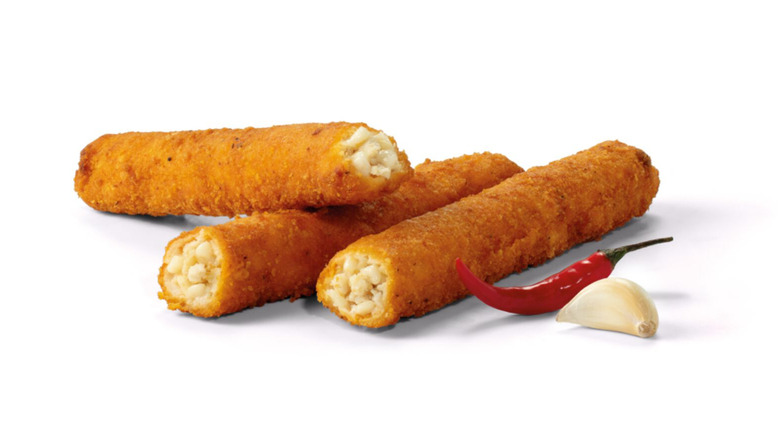 7-Eleven
For a limited time only, members of the chain's 7Rewards loyalty program will also receive an extra 100 bonus points whenever they purchase one of these new Spicy Garlic Chicken Rollers now through February 22 (via PR Newswire). 1,000 points is worth the equivalent of one dollar, which can be redeemed in store for discounts, deals, and freebies, according to 7-Eleven. 7Rewards members are also eligible for other great deals, like exclusive rewards, the chance to win even more bonus points through AR games, and free Slurpees during the store's birthday month.
"We think this delicious, craveable option will become a quick fan favorite," Alexis Luewellyn, Senior Manager of Fresh Food at 7-Eleven, said in a press release. Only time will tell if the Spicy Garlic Chicken Roller will be as well-received as the chain's many other tube-shaped snacks.