Here's Where Ina Garten Will 'Spend A Snowy Day In NYC'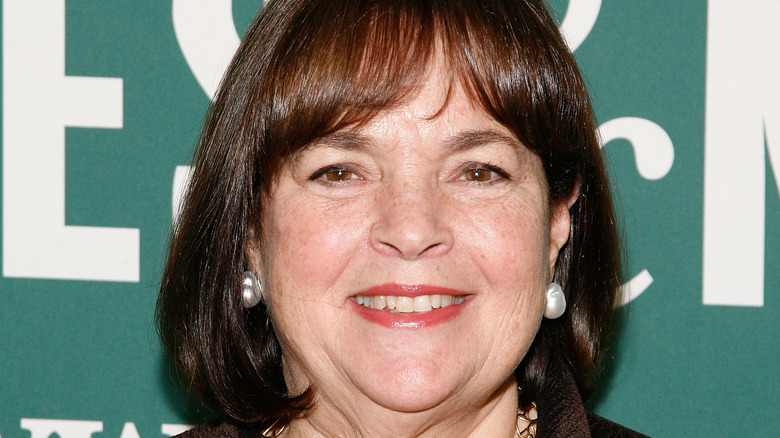 Andy Kropa/Getty Images
A pretty intense nor'easter hit New York City this weekend, with the New York Post reporting that the city could see up to a foot of snow before Mother Nature has the final say. In fact, with the temperature not expected to climb beyond 20 degrees Fahrenheit, Ina Garten has taken to social media to share how she plans to spend this chilly snow day in the Big Apple — and it looks pretty cozy.
Despite what you might think, the Barefoot Contessa is not spending this snowy weekend in her kitchen. This may be the obvious guess based on her post from this time last year when she shared a photo to Instagram displaying her East Hampton home during a snowy day writing "SNOW DAY! We get to stay home! Wait. We're already home! Stay safe!"
This year, Garten has some alternative plans for her birthday weekend, and fans are loving it.
Ina Garten chooses a cozy reading chair to weather the storm in
The celebrity chef shared with her 3.4 million Instagram fans that her plans are to stay put in a nice comfy armchair, wrapped up in a warm blanket, and will not be venturing out to take in the sights and sounds of the big city. Garten posted, "This is where I plan to spend a snowy day in NYC. What are you doing to stay warm and cozy??" The post has received about 74,900 likes and counting, plus 1,700 comments from fans and admirers. 
Reactions include, "We're in lower Manhattan and plan on watching a Barefoot Contessa marathon on demand! Perfect inspo for snowy weekend kitchen creations!" and "Sounds like the perfect plan!" The post even received the seal of approval from interior designer David Netto who wrote, "Chic and cozy. These chairs and this room look superb." To which Garten replied, "...Best reading chairs ever!" We concur, the chair definitely looks worthy of cuddling up with a cup of tea and a good book.