Andrew Zimmern Marks 3 Decades Of Sobriety With Emotional Post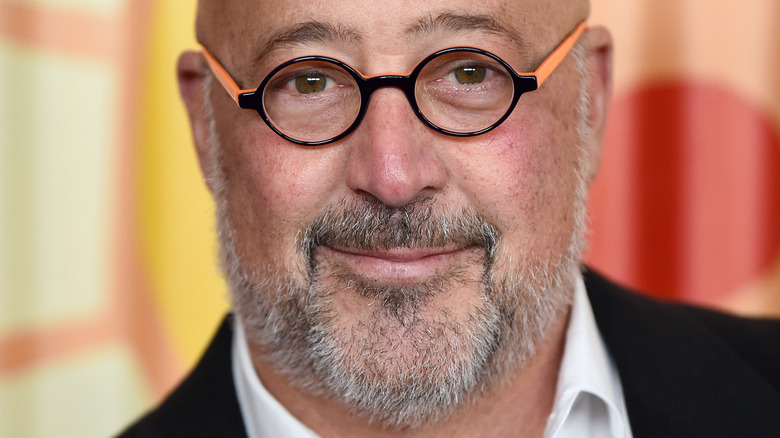 Dimitrios Kambouris/Getty Images
Celebrity chef Andrew Zimmern has been open about his past struggles with alcoholism and drug addiction. It had such a strong grip on him that he ended up homeless and on the streets for over a year, CNN reports. It was only when friends and family staged an intervention that he entered rehab, got sober, and went on to worldwide fame as a culinary superstar. Today, Zimmern took to Instagram to commemorate 30 years of sobriety.
On his page he posted, "No story, no words can describe the emotional impact. I am so grateful for all the incredible change over 3 decades and so humbled by all the continued challenges. Always working on putting away self seeking and focusing on what really matters. To everyone who has helped along the way, I owe a debt that can never be repaid. To all those still suffering, there truly is a solution that works. Onward, one day at a time."
In addition to offering words of encouragement for people who are facing similar challenges, Zimmern has addressed the difficulties of addiction with care and compassion. In an Instagram post celebrating his 28th year of sobriety, he stated, "To those struggling with this disease, I wasted years not asking for help from people who cared about me. Once I did, that simple act changed my life."
He feels grateful and lucky just to be alive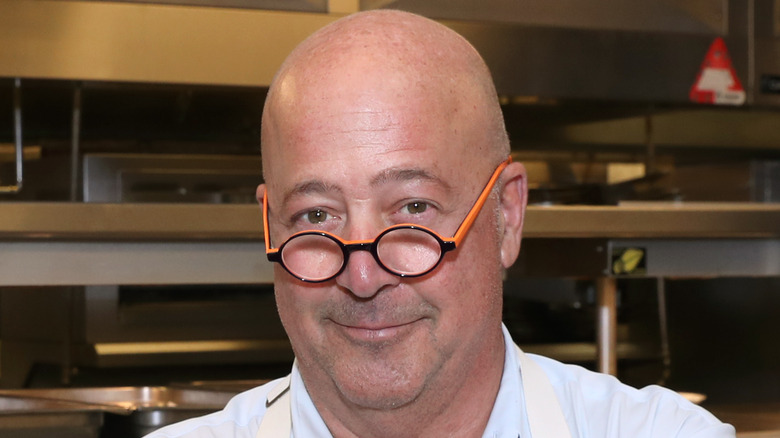 Bennett Raglin/Getty Images
Over the years,  Andrew Zimmern has expressed intense gratitude for those who helped him overcome his addictions. In an Instagram post from January 2020, he said, "Today I'm 28 years sober on the 28th. A golden date. I'm grateful and very overwhelmed. Every anniversary I wonder 'why me'? Why me when so many others end up in jails, institutions or die from this illness. Well, I did jails/institutions and I wanted to die at the end, but the universe had different plans for me. I can't ever begin to repay the debt I owe to others." He specifically called out to the many friends, family members, sponsors, and others who have helped him along his journey. 
Zimmern also tries to help others on the road to recovery. According to the chef's website, he's a board member of the NYC-based non-profit Services for the Underserved, which gives assistance to people dealing with homelessness, mental health issues, and other challenges. He also supports the Medical Discovery Team on Addiction, a "nation-leading initiative on addiction research." Moreover, he works with charities, aiming to give back to the community that helped him so much. As he told CNN, "The greatest gift I've been able to receive in life is another chance, and I want to make sure other people have that opportunity as well."
If you or anyone you know is struggling with addiction issues, help is available. Visit the Substance Abuse and Mental Health Services Administration website or contact SAMHSA's National Helpline at 1-800-662-HELP (4357)