Martha Stewart's Chocolate Truffle Recipe Only Has 5 Ingredients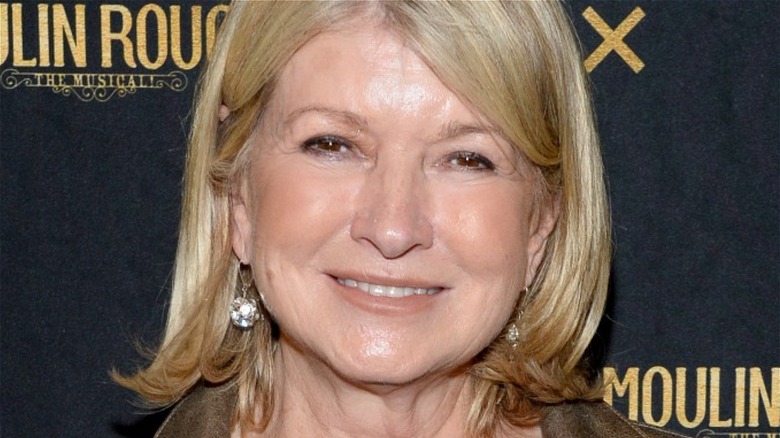 lev radin/Shutterstock
With Valentine's Day just around the corner, the time has come to break out your most seductive recipes. Desserts like red velvet cake and chocolate-covered strawberries all set the mood for this holiday, but nothing makes Valentine's Day feel right like chocolate. According to Santa Barbara Chocolate, many consider this confection to be an aphrodisiac, while others gift chocolate on Valentine's Day due to its massive popularity as a treat.
While you could go out of your way to pick out a selection of chocolates for that special someone in your life, you could leave a greater lasting impression by whipping up your own decadent treat. Few chocolate creations hit the spot like truffles — according to Sally's Baking Addiction, a basic truffle only requires cream and chocolate, but people making this treat for the first time can face some trouble. Occasionally, the ganache won't thicken, and the chocolate gets greasy or won't melt. But now, anyone making this treat for Valentine's Day can rest easy with Martha Stewart's simple recipe that only requires five ingredients.
Stewart's take on chocolate truffles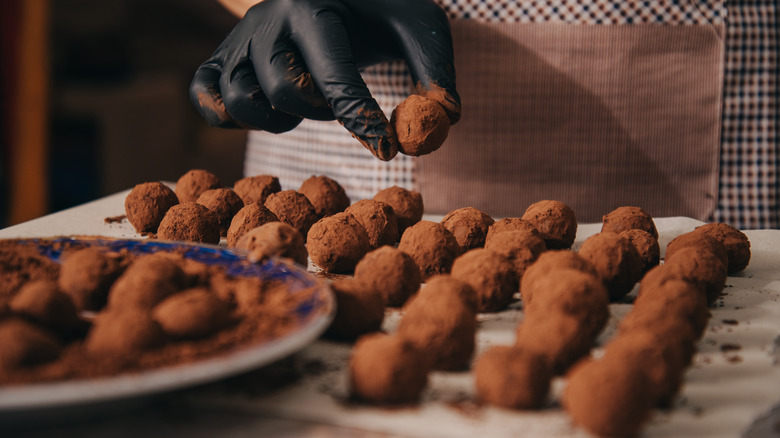 Vladimir Iakovenko/Shutterstock
Anyone looking to indulge this Valentine's Day can't go wrong with Martha Stewart's take on chocolate truffles. The food and lifestyle personality lays out a very simple truffle recipe on her website that only requires five ingredients — heavy cream, kosher salt, semisweet chocolate, vanilla extract, and unsweetened cocoa powder. Like the ingredient list, the recipe couldn't prove simpler. Just melt the chocolate into the heavy cream and salt, then refrigerate the mixture. You just have to shape the truffles once they cool down and dust them with cocoa powder to create the ultimate chocolate treat.
Anyone can go out and buy chocolate, but if you really want to win someone's heart this Valentine's Day, you can't go wrong with a simple truffle recipe like this. This five-ingredient recipe proves that you don't have to whip up something excessively complex to impress your loved ones.