White Claw's Newest Hard Seltzer Flavor Is Perfect For Fruit Lovers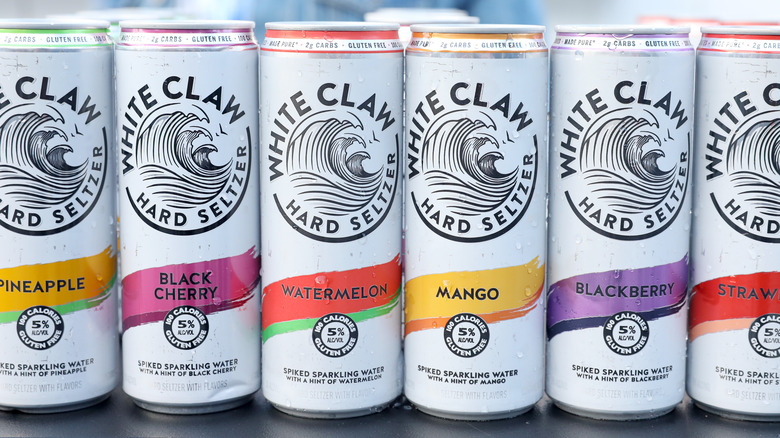 Monica Schipper/Getty Images
With an assortment of flavors ranging from mango to pineapple, White Claw is a lot of drinkers' choice of hard seltzer. According to Business Insider, White Claw and its main competitor, Truly, dominated about 75% of the hard seltzer market in 2021. Further, White Claw gained wild social media traction thanks to stars like Trevor Wallace, the comedian whose viral YouTube video inspired the unofficial slogan, "Ain't no laws when you're drinking Claws!" The online attention and resulting demand may have contributed to a nationwide shortage of White Claws in late 2019, per Food Network.
Now, hard seltzer has been on the market for several years, so consumers have likely discerned the differences between White Claw and Truly, as well as other brands, and picked a favorite. Those who are loyal to White Claw may be pleased to know that the brand is currently rolling out a flavor that's popular among drinkers of its rival, Truly. Here's a hint: It's inspired by a go-to summertime fruit.
People are passionate about this new flavor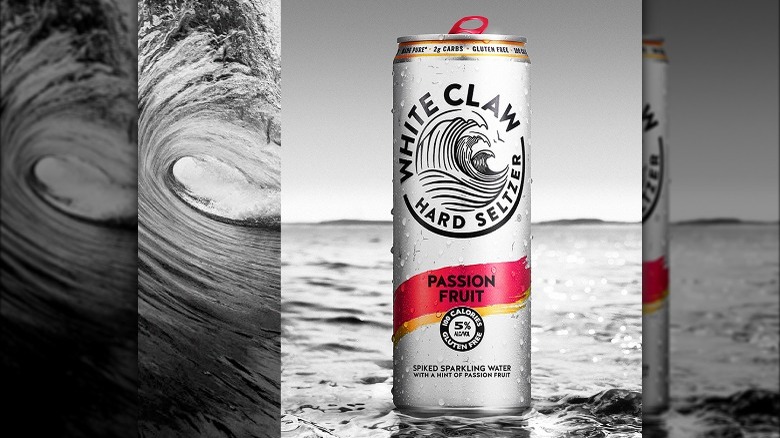 Publicis Groupe
White Claw is finally releasing a highly in-demand passion fruit flavor of its hard seltzer, per a press release sent to Mashed. The new variety is slated to move into supermarkets in mid-February, but some excited fans have already spotted it at retailers such as Publix and Target, according to Let's Eat Cake. Passion fruit will make its debut in the second edition of White Claw's variety pack, replacing the mango flavor and joining watermelon, lemon, and tangerine. Like other flavors, passion fruit White Claw will be gluten-free, contain 100 calories, and have 5% ABV. 
White Claw was quiet about the new flavor in the days leading up to the launch, but posted a teaser for it on Instagram this week to ask fans to guess what it would be. Many fans got it right, such as one who said, "Alexa, play 'Passionfruit' by Drake." When the brand revealed the flavor in another post, commenters shared their excitement and tagged their friends. One enthusiastic response reads, "Tonight is going to be the GREATEST WHITE CLAW WEDNESDAY EVER!!!!"