How Much It Really Costs To Run Your Favorite Super Bowl Food Commercials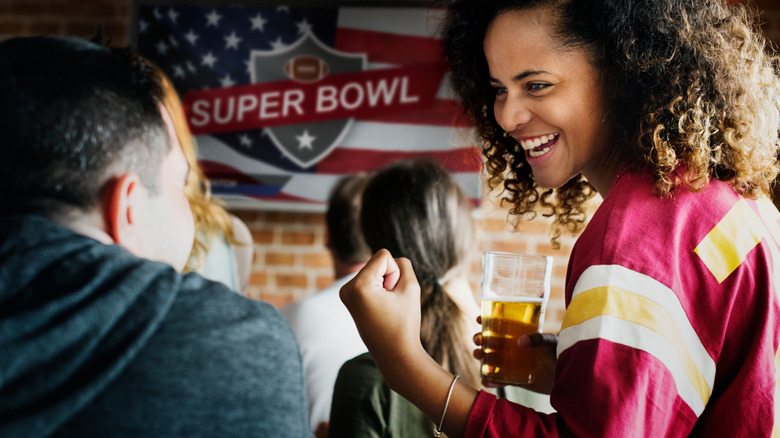 Rawpixel.com/Shutterstock
Despite the fact that the 2022 Super Bowl has yet to happen, the television ads have been hitting YouTube. There is, for example, the Hellmann's ad that tackles food waste, which features former linebacker and current coach for the New England Patriots Jerod Mayo literally tackling stars like Pete Davidson in his fight for the cause (via YouTube). Whether people watch the commercial and then end up buying more Hellmann's mayonnaise (or tackling food waste by making their own from leftover egg yolks) is one question. The more pertinent inquiry, though, is how much money Hellmann's paid in its attempt to attract these customers.
According to NBC News, the average price for a brand to air a Super Bowl commercial has reached the highest point ever. While 2021 ads went for around $5.6 million, they're up to $6.5 million for just thirty seconds of screen time this year. This is merely a continuation of an upward trend; a website called SuperBowl-Ads.com tracks the numbers rising steadily from five figures in the 1960s to multimillions in the current decade. All that money to show the world a video of Pete Davidson being tackled by Jerod Mayo...
Which Super Bowl ads have been the most expensive?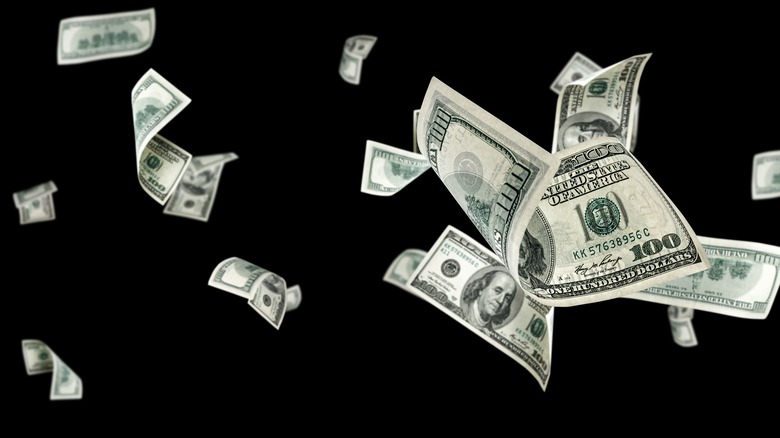 MVelishchuk/Shutterstock
While it's clear that all Super Bowl ads are incredibly expensive, some are more exorbitant than others. We'll have to wait for this year's data to come out to see exactly how much money each company spent on their 2022 gameday commercials — but we do know the record holders of 2020. As Go Bank Ratings lists, non-food companies Google and Amazon each spent $16.8 million on their Super Bowl spots. Google's emotional advertisement depicted a man remembering his deceased wife Loretta with the help of his Google Assistant. Amazon's comedic video, meanwhile, showed Ellen Degeneres and Portia de Rossi posing the question of what people did before Alexa.
If we had to predict which food brands spent the most money on Super Bowl ads this year, we'd go for the ones featuring the most celebrities. PepsiCo and Frito-Lay's ad is packed with NFL legends, from both Manning brothers to Terry Bradshaw. Then there's the Flamin' Hot Super Bowl commercial, which includes musical stars Megan Thee Stallion and Charlie Puth.