Kevin Hart's Sam's Club Super Bowl Commercial Got An Unexpected Response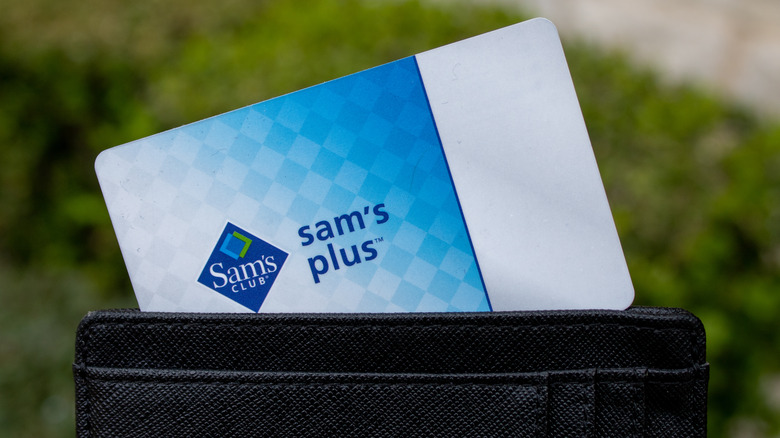 Jarrett Homan/Shutterstock
Super Bowl ads are only accessible to the bigger brands, because they're expensive and out of reach for companies that cannot afford to spend a lot of money. If you're looking for specific numbers, here's what you need to know: According to a Variety report, brands had to shell out around $5.5 million for a "30 second in-game spot" in this year's edition (which was similar to last year's rates). Per CNN, certain brands such as Kia, Coca-Cola, Budweiser, and Planters chose to stay away from the event for several reasons in 2021.
This year's commercials have seen notable participants such as Amazon, Planet Fitness, Planters, Pringles, BMW, Google, Nissan, and more. As NPR pointed out, Sam's Club decided to participate as well with a commercial featuring actor and comedian Kevin Hart, who made it his mission to wax eloquent about the store's Scan & Go feature. Unfortunately, the ad seems to have failed to impress viewers who were expecting a lot more from the brand. Several viewers took to platforms such as Twitter to voice their concerns about the seemingly unrealistic advertisement.
People are disappointed
The Sam's Club commercial with Kevin Hart focuses on what it feels like to be a VIP shopper. The actor attempts to cheekily demonstrate how special he is while shopping at a Sam's Club outlet (via YouTube). He is overheard saying things like, "Sam's Club created the Scan & Go app just for me ... so I can scan my stuff and skip the checkout line [be]cause that's what VIPs do." A shopper hilariously responds to Hart and says, "Yeah ... same."
However, viewers aren't too pleased with the advertisement and are unable to wrap their heads around it. An annoyed Twitter user wrote, "Kevin Hart really does anything for a check. There is no way he would ever go to Sam's Club." Someone else echoed this sentiment and declared, "There's no way Kevin Hart has ever been inside a Sam's Club." According to People, Hart was optimistic about the commercial and said last month that the team had a blast working on it. He added, "Expectations are high when it comes to Super Bowl commercials, but we're bringing the laughs. Within those 30 seconds we've got some comedic gems delivered from yours truly."
On Reddit, someone expressed their disappointment and wrote that Sam's Club needs to look after its employees. They wrote, "At least throw a bonus our way or a pay raise. I would even take some credit at the store to use to shop. But this whole situation just makes me [sic] stomach turn."