Instagram Is Loving Alex Guarnaschelli's Shoutout To Mary J. Blige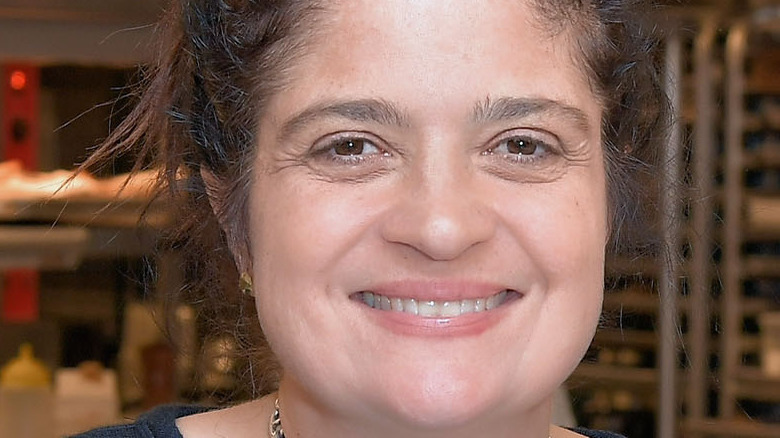 Chance Yeh/Getty Images
Super Bowl LVI gave Los Angeles Rams fans something to be excited about, after the team won the big game against the Cincinnati Bengals 23-20 on their hometown turf (via Insider). But even people who aren't Angelenos or huge football fans found something to be entertained by during the game. The halftime show featured a legendary line-up of hip-hop performers, including Dr. Dre, Snoop Dogg, Kendrick Lamar, and Mary J. Blige (via NFL). It was the last artist, singer of "Family Affair," "Real Love," and "Everything" (via Vibe), that caught chef Alex Guarnaschelli's attention enough that she took to Instagram to sing her praises.
In a post on Instagram, Guarnaschelli shared a screenshot of the singer performing during the halftime show, accompanied by the caption, "Goals. Mary J." Much like Guarnaschelli, Blige has also been working in her industry for decades, and her latest album, "Good Morning Gorgeous," was released on February 11, just days before her epic performance at the Super Bowl halftime show (via The Source). Fans of Guarnaschelli's on Instagram seemed just as anxious to heap praise on the hip-hop star as the Iron Chef was.
Fans were stunned by Blige's performance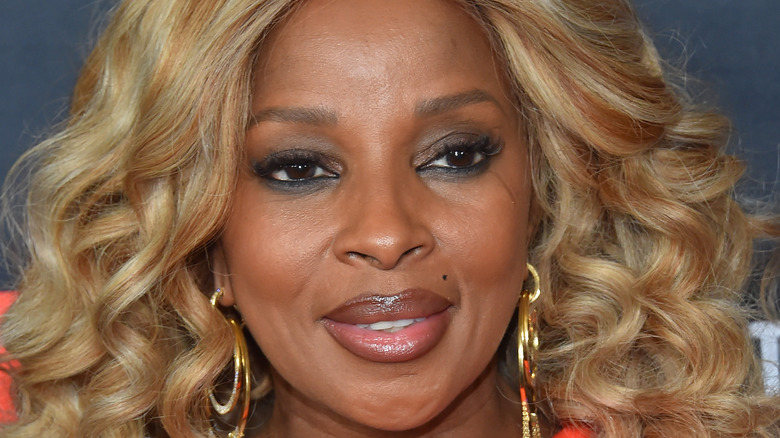 DFree/Shutterstock
Guarnaschelli's post had more than 16,000 likes, indicating that her post resonated with many fans. Guarnaschelli's "The Kitchen" co-host Sunny Anderson, had this to say: "SHE KILLED IT. BAWWWDY AWWWDY AWWWDY 4 DAYS. MOVES," she commented, followed by several fire emojis. Former "Top Chef" contestant and occasional "Chopped" judge Tiffani Faison also chimed in, saying "THE QUEEN," followed by several crown emojis. Even celebrity fitness trainer Tracy Anderson hopped onto Guarnaschelli's post to comment, "That was epic."
Non-celebrities weighed in, too, and most of them had nothing but praise to heap upon Blige. "Thanks for highlighting her brilliance," said one, while others commented on how impressive it was to see Blige performing at such a high level even in her 50s. There were a couple of naysayers, including one who said "worst half time show ever". But the overall vibe in Guarnaschelli's comment section was one of awe for a legendary performer who is clearly still in her prime even after decades in the industry...much like Guarnaschelli herself.