Chef And Restaurateur Jose Garces Names The Biggest Challenges Of The Restaurant Business - Exclusive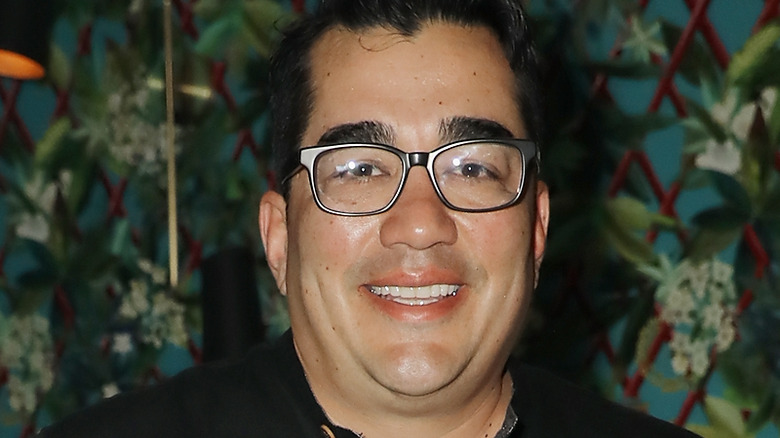 Alexander Tamargo/Getty Images
Chef Jose Garces has known more than his share of challenges in the course of his career. That's little wonder for a man who worked his way through a demanding culinary school and then worked in multiple different professional kitchens as he established himself. He has appeared on multiple cooking competition shows like "Iron Chef" and "Iron Chef America" and who has even faced off against some luminaries of the culinary world, like Chef Bobby Flay himself ("he's no slouch, he's really tough to beat," Garces says). He hasalso helped develop and launch brand new product lines, such as the plant-based meals he created with Casa Verde ("[I loved] the challenge of making plant-based foods taste as delicious as regular meat-based protein foods").
It's little wonder for a guy who has worked hard to establish and help manage multiple charitable organizations, as he has with the Garces Foundation, which has a mission "to provide services and education in relation to healthcare, language skills, and general wellbeing for one of Philadelphia's most underserved populations." This includes the immigrant community working in the restaurant industry, many of whom the chef, himself an American-born child of parents from Latin America, employs in the restaurants he runs.
That last point, the running of his restaurants, is far and away the hardest part of his professional life, Garces said during an exclusive interview with Mashed.
The challenges a restaurateur faces every day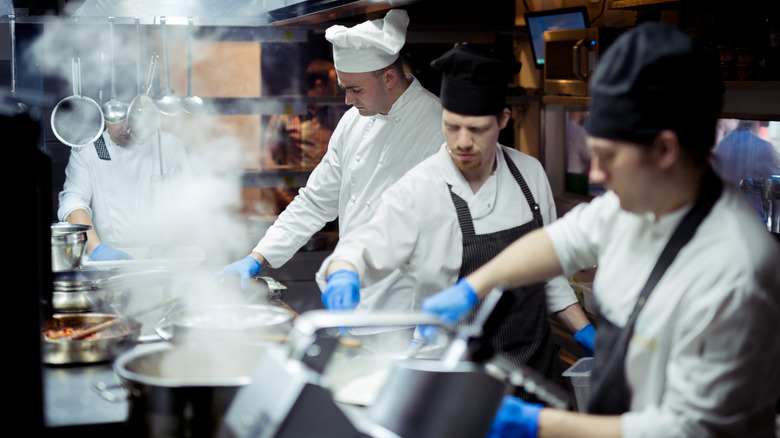 ZoranOrcik/Shutterstock
Asked about the biggest challenges running a restaurant — or in fact of running multiple restaurants — Garces takes a long breath and lets it out with a knowing sigh. "That's the hardest thing," he says. "That's the hardest thing I do."
Why is it so hard to run a restaurant or a group of restaurants? Because if you want them to be a success, they have to perform well each and every day — and that means the cooks and the rest of the staff in the back of the house, the servers and hosts in the front of the house, and overall the team working as a cohesive unit. "One of the biggest challenges of running a restaurant is just maintaining quality standards in both food and service on an everyday basis," Garces says. 
Also, you always have to worry what the other restaurants are doing.
"It's also a highly competitive landscape in the restaurant world," he says. "You're always competing and evolving your menu, so that's always challenging. That's not easy. You're always kind of keeping things moving forward. So with that initial comment of keeping food standards and hospitality standards up, there's a lot of training that goes into that. A lot of investment in our people, which is really rewarding, but it requires quite a bit of time. I would say those are the biggest challenges, just trying to figure out a way to keep things maintained at a high level."
Check out the many restaurants Chef Jose Garces runs here, including his new pizza spot, Hook & Master.