The Real Reason DoorDash Will Raise McDonald's Restaurant Fees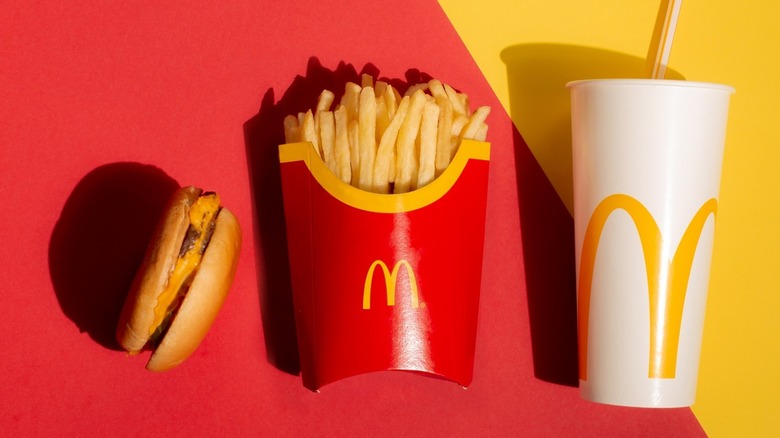 Pavlovska Yevheniia/Shutterstock
DoorDash and McDonald's have come to new financial agreement for 2023. According to The Wall Street Journal, the food delivery app will lower the 15.5% base commission that it charges the fast food chain on each order. The new fee will be 14.1% on orders placed by DashPass subscribers or 11.6% on those for non-subscribers. However, if the DoorDash driver has to wait more than four minutes for the food to be ready, the commission will rise to reflect each passing minute. Increased fees go up to 20.1% for subscriber orders or 17.6% for non-subscribers.
The deal balances the interests of both the delivery service and the restaurants. McDonald's recognizes that delivery orders are becoming increasingly important for business, and the chain may benefit from the lower commission rate if its workers are able to complete orders on time. Meanwhile, DoorDash drivers may be able to earn more money by completing more deliveries per shift. Another agreement the parties reached is that if DoorDash receives a certain number of customer complaints about a specific franchisee, the franchisee will pay the refund.
McDonald's may still be able to pay DoorDash a lower-than-average commission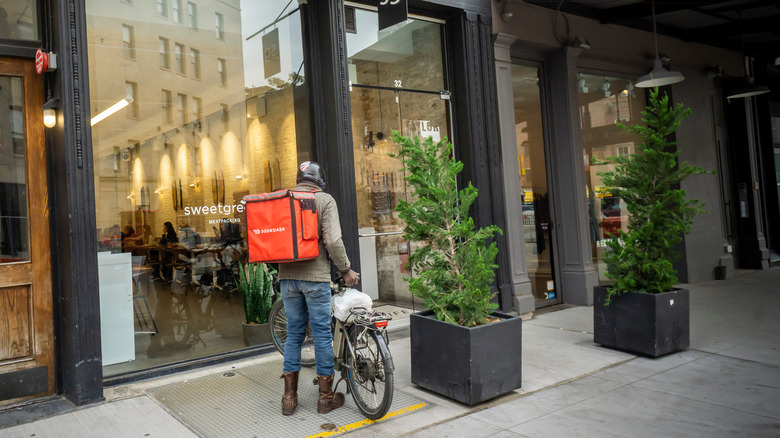 rblfmr/Shutterstock
Despite some of the mutual benefits of the deal, The Wall Street Journal reports that some McDonald's franchisees are worried about the arrangement. Some store owners feel that DoorDash's wait-time rules hold them to a less forgiving standard of employee speed and accuracy during a labor shortage, which has some restaurants still struggling to find employees in 2022. Still, the new commission fees will be lower than average for the industry.
Most restaurants pay food delivery apps a fee of 15% to 30% per order, according to The Counter. Under the new DoorDash agreement, a fast food giant like McDonald's may be able to pay the app a lower commission than an independent restaurant would — even on orders that keep drivers waiting. When the city of San Francisco attempted to temporarily cap delivery commissions at 15% during the early days of the pandemic, DoorDash told Inc., "Unfortunately, caps will eventually make our services less affordable and accessible to customers, reducing sales for restaurants and earnings for Dashers at a time when access to work is more important than ever." Because of this, it seems unlikely that delivery apps will ever charge restaurants much less than they're going to charge McDonald's.