The One Rule Bobby Flay Has For His Restaurant Dessert Menus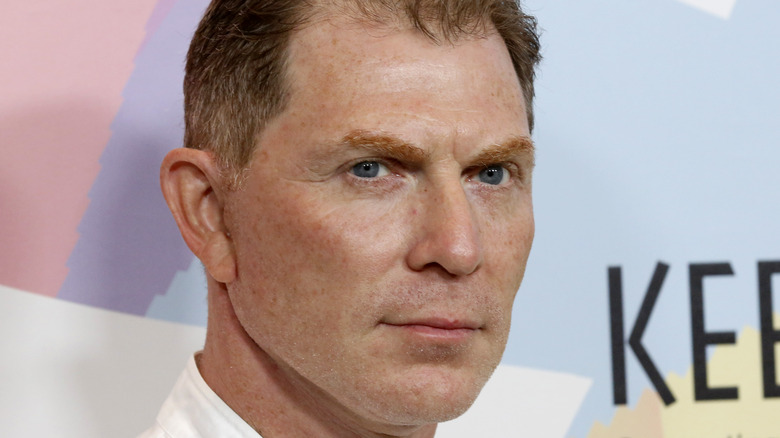 Gabe Ginsburg/Getty Images
Let's face it, no meal is truly complete without dessert. You just have to make sure you leave enough room for it! While breakfast, lunch, and dinner are all about providing you with the necessary nutrients your body needs, dessert is about fun, happiness, and tucking into whatever your heart desires. It can also make any occasion feel special, from Christmas and Thanksgiving to birthdays and anniversaries.
If you have a sweet tooth, then dessert is most likely your favorite part of the meal. Thankfully, there's a dessert out there for every taste bud. Whether you tend to crave something light or fruity, like a gooey lemon bar, or something rich and creamy, like a decadent chocolate cake, dessert has got its bases covered. Not to mention there's always the crowd-pleasing fruit and ice cream or a nice cheese board to fall back on. But with so many sweet treats in the dessert-verse, how do restauranteurs even begin to design their dessert menus? On his iHeartRadio "Always Hungry" podcast, Bobby Flay shares his secret.
Bobby Flay is a chocolate lover through and through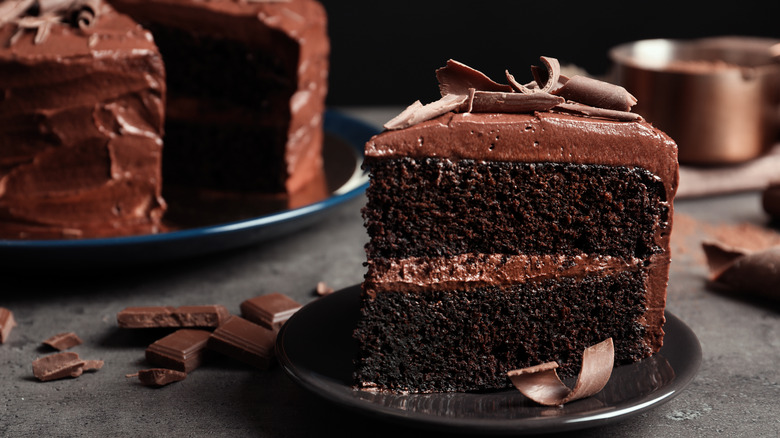 New Africa/Shutterstock
When it comes to desserts, everyone has their particularities and preferences — even celebrity chefs. While Chef Mari Katsumura gravitates towards sticky toffee pudding, Chef Mario Carbone loves a good coconut lime chiffon cake, according to Departures. As for Bobby Flay? The New York-native can't get enough of chocolate. In an "Always Hungry" podcast episode entirely dedicated to this sweet stuff, Flay and his daughter Sophie discuss everything there is to love about this rich, indulgent treat. "The Beat Bobby Flay" star reveals how he doesn't just use chocolate in traditional desserts but also loves to incorporate it into a savory or spicy dish whenever he can.
At one point, Sophie asked her Dad whether he thinks it's important to always include a chocolate dessert on his restaurant menus. "A million percent," the 57-year-old chef responds. "There are people who are just obsessed with chocolate, and I get it." "I'm always looking for the chocolate item on the menu," Sophie added.
As it turns out, the Flay's aren't the only ones who are "obsessed with chocolate," as Flay puts it. According to a survey conducted by Grub Hub in 2019, the "top trending dessert nationwide" was a chocolate fudge sundae, as reported by Bake Mag. Pairing sweet ice cream with rich chocolate? It doesn't get much better than that.