Hell's Kitchen Inspired This New Line Of Spices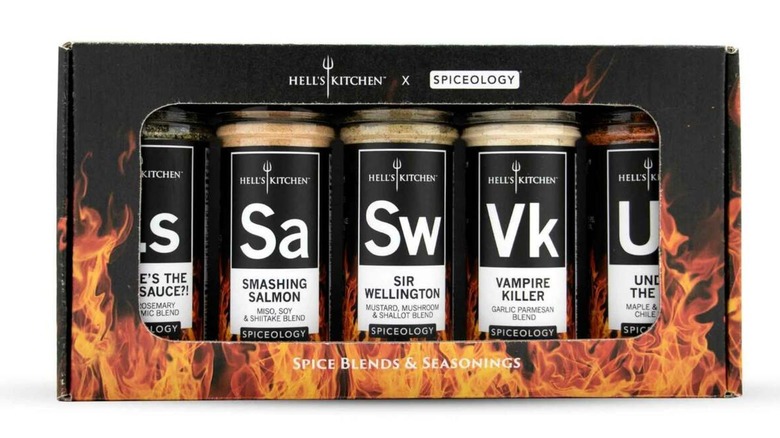 If you love cooking shows and Gordon Ramsay, you've probably seen "Hell's Kitchen." If not, you've at least heard of it, as the executive producer of the popular competition series even said that it changed reality TV forever. Viewers who have watched the show over its 20 seasons may recall plenty of memorable moments and dishes, which recently inspired a new line of spice blends by Spiceology.
According to a press release sent to Mashed, Spiceology and the "Hell's Kitchen" team worked together to create five spice blends commemorating different aspects of the show. The brands say the versatile seasonings can be used on meats, seafood, tofu, vegetables, and more. What's on the lineup? While you might not be able to fly to Vegas to try Ramsay's beef Wellington at his Hell's Kitchen restaurant, for example, you can try to achieve a similar taste from Spiceology's Sir Wellington blend, which "boasts flavors of mustard, mushroom, and shallot, with an earthy horseradish linger balanced by Worcestershire, rosemary, and thyme."
What other spice blends are in the 'Hell's Kitchen' line?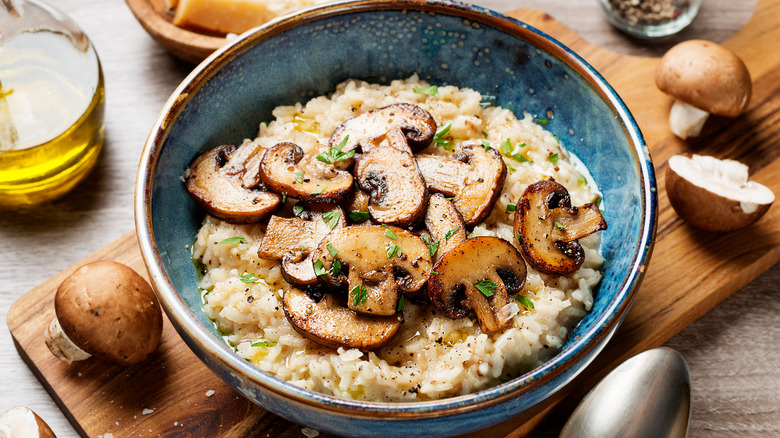 nelea33/Shutterstock
While Spiceology's Sir Wellington spice blend is a nod to one of Ramsay's most famous dishes, its Where's the Lamb Sauce? seasoning references an infamous Ramsay quote from an old "Hell's Kitchen" scene, available on YouTube. The brand's announcement says that this blend is also ideal for meat, as it has herbs like mint, tarragon, chives, rosemary, oregano, marjoram, and parsley, along with balsamic powder and molasses. The Vampire Killer blend, fittingly, contains lots of garlic. This parmesan and mushroom spice is meant for risotto, but Spiceology also recommends it for everything from popcorn to kale chips.
The final two spices in the new line are best for seafood, and they're called Smashing Salmon and Under the Sea. The former has notes of miso, soy, shiitake mushrooms, lemon, and ginger, while the latter combines the sweet and spicy flavors of maple syrup and Korean chili flakes. Each blend is available in a 3-ounce bottle for $9.99 — or as a complete set for $41.95 — on Spiceology's website.