Applebee's Is Offering $1 Wings. Here's How To Get Them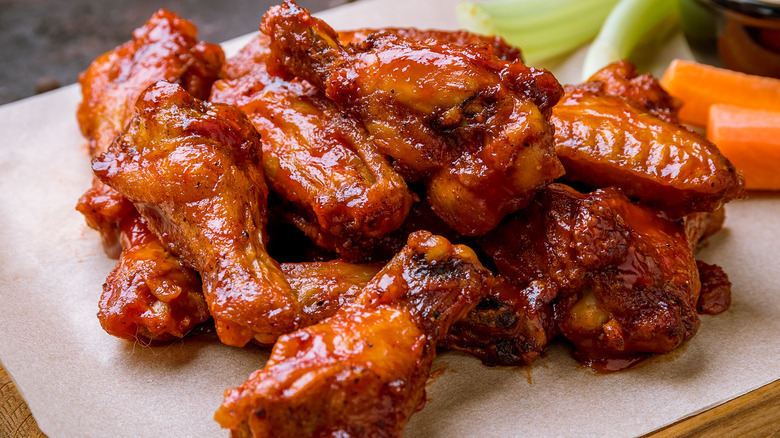 Ratov Maxim/Shutterstock
Applebee's recently announced a new promotion: $1 wings. The "neighborhood bar and grill" is known for cheap cocktails and various meal deals, so the promotion may not be surprising to fans or regular customers of the franchise. However, unlike long-standing offers, like the 2 for 20 Menu, this promotion is only temporary. 
According to Applebee's fans, the wings are one of the restaurant's best appetizers. A survey conducted by Mashed found that 21.89% of 644 U.S. residents said the boneless wings were the best pre-dinner option at Applebee's. Without the promotion, boneless wings at the chain cost approximately $15.79, though price varies by location. However, with this new special offer, you'll get five wings for a fraction of that price.
While this might sound intriguing, you may be wondering if there's a catch. A $1 meal seems a little too good to be true, right? While the wings do cost $1, there is a stipulation to keep in mind.
The wings are $1 with any burger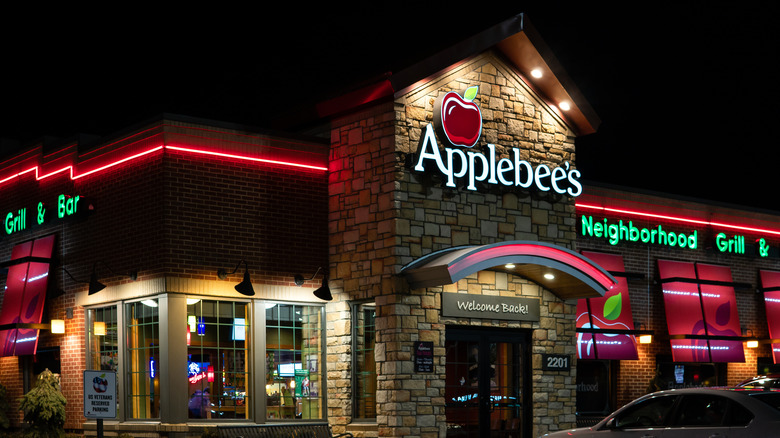 Ken Wolter/Shutterstock
In order to get boneless wings from Applebee's for a buck, you'll also have to get a hamburger. According to Chew Boom, the promotion requires you to purchase one of five qualifying burgers: the classic bacon cheeseburger, classic cheeseburger, classic burger, whiskey bacon burger, or quesadilla burger. The burgers range in price, with the classic being the cheapest at $14.49 and the quesadilla and whiskey bacon burgers being the most expensive at $17.99 each (via Applebee's).
With the purchase of a burger, you'll be able to get a set of five wings for $1, and you'll be able to choose the sauce you'd like your wings tossed in. Currently, Applebee's offers four sauce options: Classic Hot Buffalo, Honey BBQ, Sweet Asian Chile, and Garlic Parmesan. The wings also come with your choice of dipping sauce, either Bleu cheese or house-made ranch dressing.
Though the restaurant did not stipulate an exact timeline, the Applebee's website did note that the deal is for a limited time and that tax and gratuity were excluded from this price. The promotion is available at "participating locations nationwide," and applies to dine-in as well as delivery and pickup orders.