A New Sam's Club Membership Will Get You $120 In Uber Credits, But There's A Catch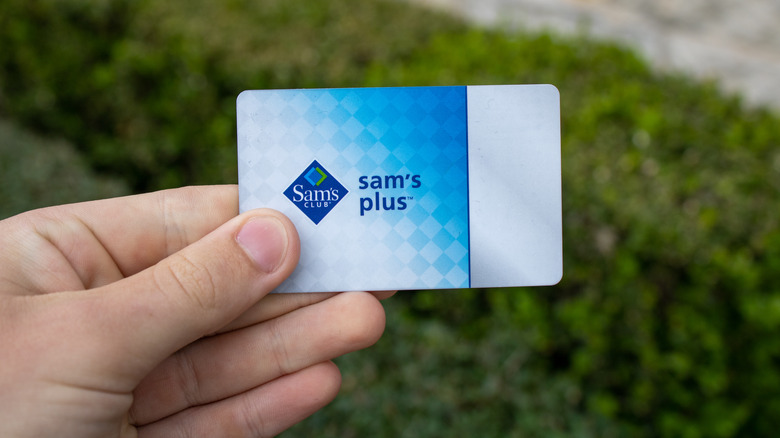 Jarrett Homan/Shutterstock
We probably all love getting free stuff. After all, what could be better than getting a useful item or service at absolutely no cost? Perhaps nothing, unless that free item also happens to come with a membership to a club that can keep delivering great deals and savings for a long time afterwards. And that is exactly what Sam's Club is offering new members with their recently-launched, limited-time promotion.
Typically, a Sam's Club membership costs $45 annually for a basic Club membership, or $100 for a Plus membership, which comes with additional perks like free shipping and savings on pharmacy purchases, according to Sam's Club. All members get to enjoy savings on bulk quantities of many essential household items, as well as gas, tires, and even appliances. And now, the warehouse chain has just announced they will be offering any new member who signs up for a basic Club membership from now until February 28, 2022, an added bonus of $120 in Uber credits to use as they wish, according to Sam's Club.
The $120 Uber credit will be delivered in $10 installments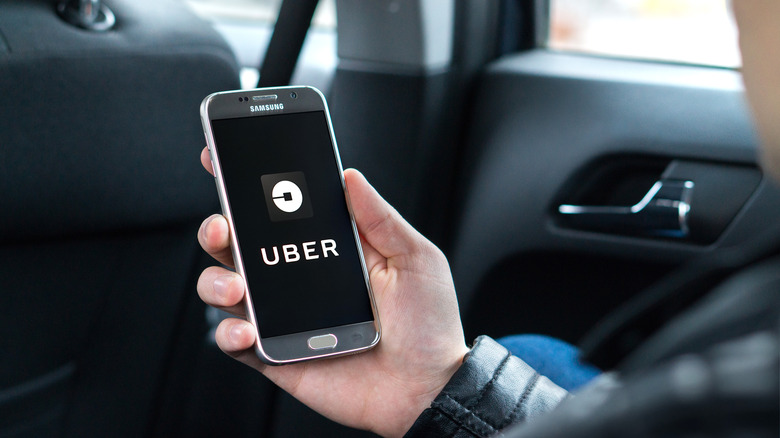 Tero Vesalainen/Shutterstock
However, there is one catch to the new promotion: Members won't be able to receive their $120 Uber credit all at once. Instead, a $10 voucher will be sent to each new member at the beginning of the month for 12 months, according to USA Today. The credits will expire if unused at the end of the month, so new members will have to plan their rides accordingly to make the most of these Uber vouchers.
This newest deal is only the latest of many additional promotions Sam's Club has been running for new members recently. In honor of the Super Bowl, the brand launched a special $8 annual membership deal, which was redeemable in-store only until Thursday, February 17, according to Penn Live. The club is also running a concurrent deal for potential new members who might be curious about joining the club but are not Uber users. New members who sign up for the wholesale savings but do not want the Uber credits will still receive an additional bonus in the form of a free $45 egift card, which they will receive within four weeks of signing up for a new membership through a special Sam's Club link.