The Truth About Phillip Frankland Lee From Guy Fieri's Tournament Of Champions Season 3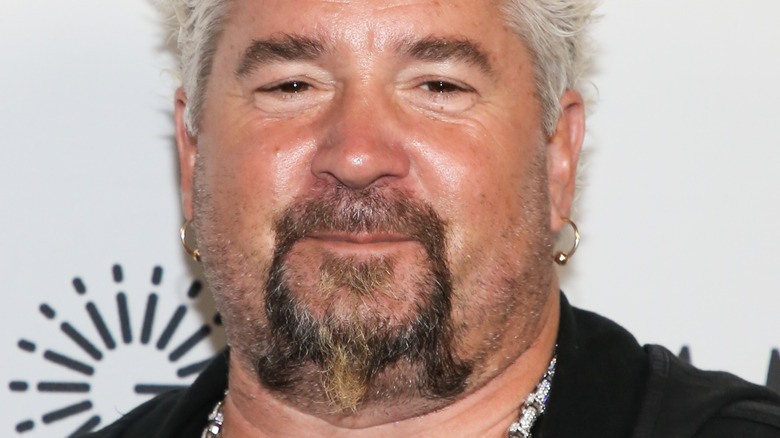 Paul Archuleta/Getty Images
Celebrity chef Guy Fieri is excited about the latest season of his show, "Tournament of Champions" — the chef told People in an interview that the stakes are higher than ever before. "We've doubled the amount of chefs and quadrupled the energy, the attitude, and the randomizer," he explained, adding that he's not witnessed "competition at this level" in the past.
32 experienced chefs from the East and West coast will be competing against each other in a bid to win the top honors on the show and a cash prize of $100,000 (via The Food Network). One of the contestants from the West Coast Team is Phillip Frankland Lee, a chef and an entrepreneur from Los Angeles who began his journey in the food industry as a dishwasher at the age of 18, according to Bravo TV. Lee, who studied at Le Cordon Bleu, is an ambitious man: he bagged an executive chef position when he was just 24 years old before opening his own eatery.
He's fairly experienced
Chef Phillip Frankland Lee has worked for several renowned chefs such as Stefan Richter and Quinn Hatfield. In 2013, he took a leap of faith and opened his eatery called Scratch Bar with his wife, pastry chef Margarita Kallas-Lee. According to Scratch Restaurants, chef Lee launched "a vegetable-driven concept" called Gadarene Swine just a year after inaugurating his first restaurant. Also, he has previously participated in popular shows such as "Top Chef," "Cutthroat Kitchen," and "Guy's Grocery Games."
Back in 2017, the chef told Food & Wine that he doesn't follow rules and explained, "You can't tell me I can't do something, because yes I can. Why can't I buy a book and learn how to make charcuterie?" He also revealed that he made some unbelievable plans such as trying to find ways to launch seven eateries in seven months because he felt like he could do it if he tried hard enough.
He experimented with different gigs in his youth and dropped out of high school to work on music (he was a drummer for the rock band, Alpha and Omega) and briefly pursued a degree at Le Cordon Bleu before quitting because he didn't like being told that "going on a trip with colleagues to The French Laundry wouldn't be an excused absence." He is also a skilled poker player who has participated in several poker tournaments. The enthusiastic chef said, "Life is about f***ing living. Have fun. There is no limit."