Listeria Concerns Spur Recall Of Even More Enoki Mushrooms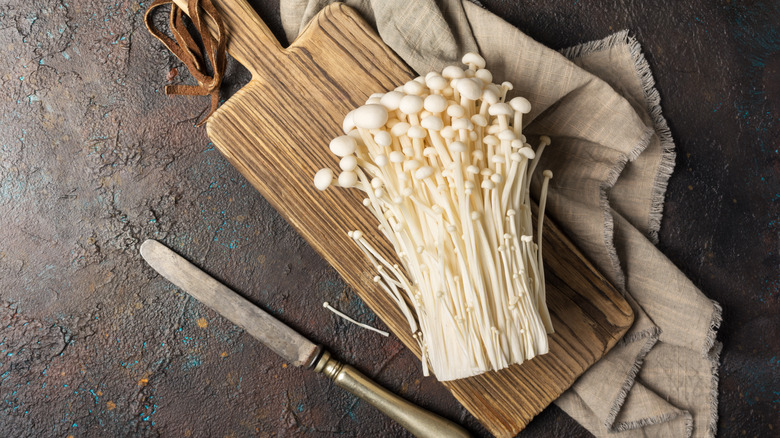 Chursina Viktoriia/Shutterstock
According to the FDA, the Los Angeles-based company Golden Medal Mushroom Inc. has just announced that it is recalling packages of Enoki Mushrooms over fears of Listeria Monocytogenes contamination. The concern stems from testing conducted by the Michigan Department of Agriculture and Rural Development. Described as a "product of China," the mushrooms had been received by retailers in Chicago, Illinois, Los Angeles, California, and Dallas, Texas by January 4, 2022.
After a 7.05-ounce package of Enoki Mushrooms tested positive for the presence of the bacteria Listeria Monocytogenes, Golden Medal Mushroom Inc. decided to pull both 7.05-ounce packages and 5.25-ounce packages. Vacuum-sealed plastic, they and bear the UPC codes 6953150100684 and 6953150110157, and the lot number 300511. Anyone who has purchased these products should immediately return or discard them. Individuals with concerns can contact Golden Medal Mushroom Inc. with questions Mondays through Fridays from 6:00 a.m. to 1:00 p.m. Pacific Standard Time by calling (323) 720-9126.
The company Concord Farms also recently announced an Enoki Mushroom recall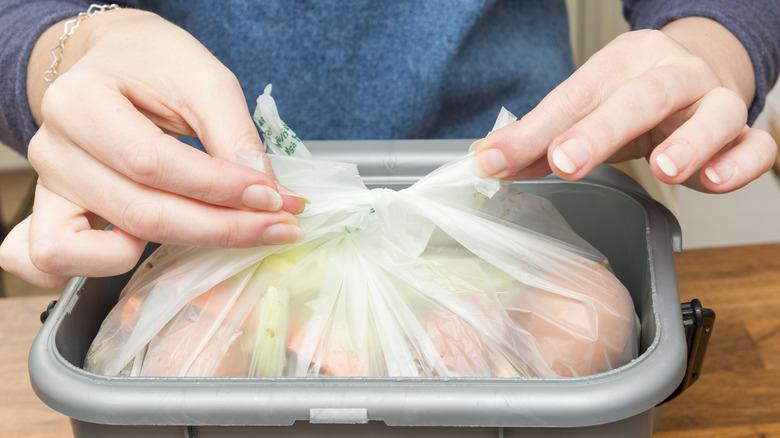 photographyfirm/Shutterstock
This latest mushroom recall comes right on the heels of a different Enoki Mushroom recall related to listeria that was announced on February 9, 2022. These potentially contaminated mushrooms were grown in Korea and distributed by the company Concord Farms out of California (via the FDA). Concord Farms chose to suspend the distribution of this product after samples taken by the California Department of Public Health revealed the presence of the Listeria Monocytogenes bacteria. To date, no illnesses or infections have been reported as the result of either the recent Concord Farms or Golden Medal Mushroom Inc. Enoki Mushroom recalls.
Listeria monocytogenes is a germ that can cause a potentially serious infection called Listeriosis, which is particularly dangerous for young people, the elderly, people with weakened immune systems, and pregnant women. Although they may not experience severe symptoms themselves, pregnant women may risk spreading the bacteria to the fetus through the placenta, which can cause miscarriage, stillbirth, or newborn death, according to the CDC. Anyone who is experiencing symptoms like fever, muscle aches, nausea, diarrhea, and fatigue, and believes they may have consumed food contaminated with Listeria monocytogenes should contact their healthcare provider.