Walmart's New 'Trial Store' Is Turning Heads On TikTok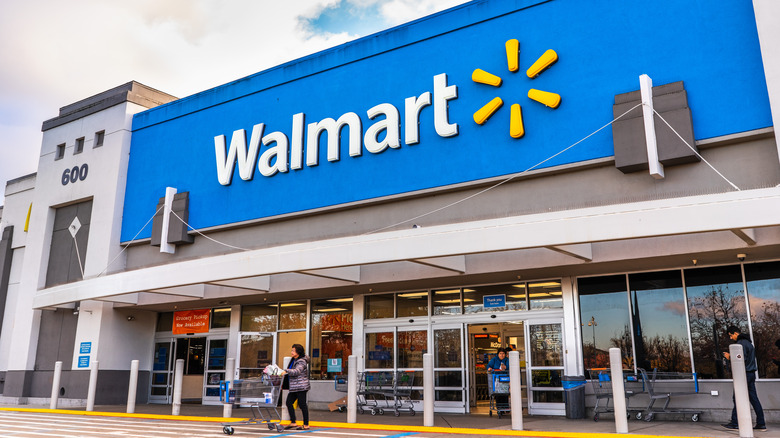 Sundry Photography/Shutterstock
Close your eyes and picture your nearest Walmart. According to the National Retail Federation, as of 2019, Walmart was the highest-grossing retail chain in the United States with a whopping $387 billion in sales. The second-place spot, which Amazon earned, totaled to less than half of Walmart's sales.
With that said, millions of customers walk through Walmart's doors each year, and it's become a one-stop shop for items such as furniture, groceries, clothes, and electronics. But what if we told you that the Walmart you're used to seeing is actually about to look a whole lot different?
It turns out the big box chain is rebranding a bit, and it's opened up a trial store in Springdale, Arkansas, which shows what all U.S. Walmart's will eventually look like. And thanks to one TikTok user, Walmart shoppers around the country are itching to set foot in these newer, cleaner, seemingly higher-quality locations.
One TikTok user posted footage of Walmart's trial store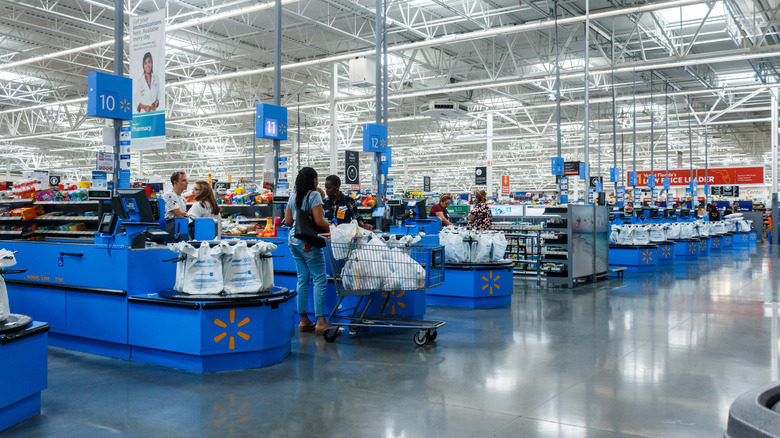 Chekyravaa/Shutterstock
TikTok user sydneyratcliff_8 posted a video to the social media app where they took users inside of a Walmart "trial" store to show off what that specific location looked like in comparison to the typical Walmart setup and products. The store was very clean, with name-brand products including Gap items and Reebok items. The refrigeration section had screens showing the available products rather than the clear doors most of us are used to. The whole vibe was more upscale than a traditional Walmart, and users had plenty to say about how much it differed from the locations they know.
"I refuse to believe this is a Walmart," one user said jokingly.
"It's like a combination of Target, Old Navy, and IKEA all together lol I love it," someone else commented.
"That is the cleanest/nicest Walmart I have EVER seen," another person added.
It's unclear when wide-scale renovations might be put into place, but it looks like shoppers are eager to experience this next-level Walmart look. For now, they'll have to head to Arkansas to see it for themselves.