Applebee's New Dessert Is Perfect For Dunking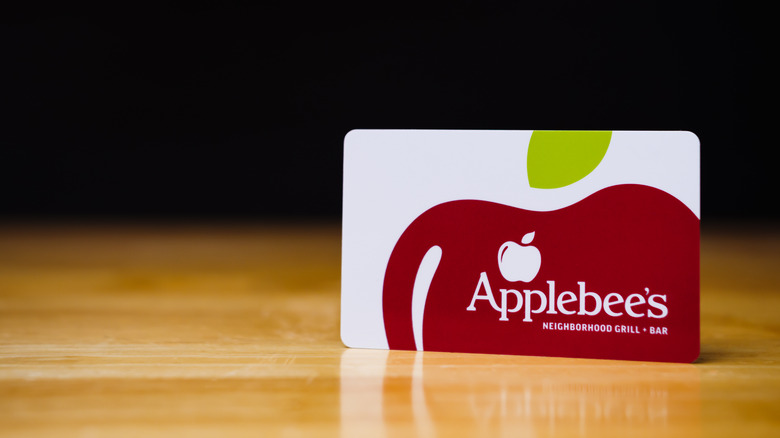 The Toidi/Shutterstock
Applebee's is a restaurant that some people love and some people love to hate. While there are some people who love chowing down on the chain's spinach and artichoke dip, there are others who believe that Applebee's "deserves to die" (at least, according to Eater). Love it or hate it, Applebee's doesn't seem afraid to experiment with new menu items, no matter how crazy they may sound.
In 2021, Applebee's offered customers a limited-time chance to enjoy two classic bar snacks — Cheetos and wings — together, with their Cheetos-breaded boneless wings and cheese bites (via Restaurant Business Online). For those of you who were tired of drinking plain, old dollar margaritas, you may have had the option to drink a Mana Margarita, a margarita made in collaboration with Dwayne "The Rock" Johnson and his own brand of tequila, per FSR Magazine. Or, if you didn't want to know what the Rock was blending, you also had the option to drink Mountain Dew Dark Berry Bash, a flavor of the citrus soda exclusive to Applebee's (via Chew Boom). It would seem innovation is something that Applebee's isn't shy to back away from.
The newest menu item turns away from boneless wings and colorful liquor. Instead, the new item is geared toward sweet tooths and those who want to polish off after a hearty dinner.
Applebee's introduces Sugar Dusted Donut Dippers
According to Chew Boom, Applebee's newest menu item brings you warm, crispy balls of fried dough rolled in powdered sugar. Served alongside are your options of hot fudge or a caramel dipping sauce. To donut lovers, these will be something to buy next time they want to eat well in the neighborhood. But hold on — doesn't this concept sound kind of familiar?
Olive Garden does have a similar (but overpriced) menu item known as "zeppole," which are fried Italian donuts topped in powdered sugar and served with raspberry or chocolate sauce. LongHorn Steakhouse also has a similar product, although their donut balls are rolled in cinnamon sugar rather than powdered sugar. In all fairness to Applebee's, having menu items similar to another restaurant is really nothing new. While Donut Dippers are too new to have a proper review on them just yet, what exactly will you expect? Does Applebee's have a good dessert line-up, or will you be expecting a sugary mess?
Applebee's Triple Chocolate Meltdown is a chocolate lava cake topped with vanilla ice cream and hot fudge. Medium gave the dish a glowing review, describing the cake as being "fluffy and warm", with the cool vanilla ice cream contrasting nicely with the "scorching hot" fudge. One TripAdvisor reviewer went so far as to call the Blue Ribbon Brownie "the BOMB!!!" Given its good dessert track record, perhaps Sugar Dusted Donut Dippers may be a good addition.