This Celeb Is A Huge Fan Of Texas Roadhouse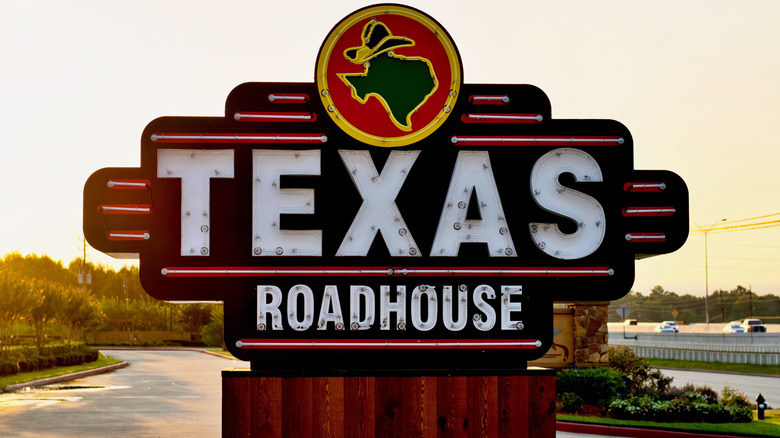 Brett Hondow/Shutterstock
If you've never been to a Texas Roadhouse, you might be unfamiliar with its signature steaks and southern-inspired sides. According to its website, the first Texas Roadhouse opened in the early 1990s and has been serving up plenty of meaty dishes ever since. Its dinners include various cuts of steaks, ribs, and fried chicken, among plenty of other options. As far as chain sit-down restaurants go, it's more popular than other southern spots such as Cracker Barrel, and its steaks seem to draw in more customers than Outback Steakhouse, per Foodservice Database Company's roundup of the country's 250 most popular chain restaurants.
Texas Roadhouse has fairly reasonable prices, so it's not somewhere we would assume the rich and famous like to dine. However, some people never forget where they came from, and one Texas-born celebrity actually named Texas Roadhouse as one of her favorite places to grab a good meal.
Selena Gomez loves Texas Roadhouse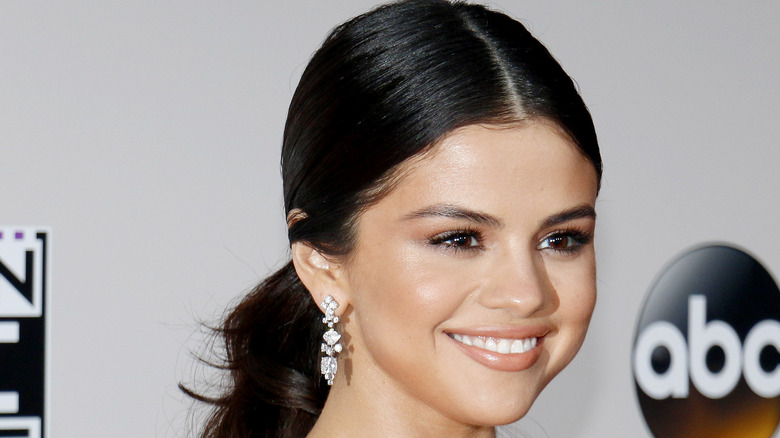 Tinseltown/Shutterstock
Selena Gomez, who was born in Grand Prairie, Texas, has admitted to loving the chain named after her home state. The actor and singer included the restaurant in a list of her favorite places to eat, and Texas Roadhouse was quick to share a screenshot of her share on its Instagram. And Gomez means it when she says she's a fan: According to People, she was spotted eating at a Texas Roadhouse in Tennessee back in 2016. She even took the time to stop and pose for photos with some of the staff and customers who were fans.
Thankfully, Texas-raised Gomez doesn't have to look far to find a comforting meal when she's traveling. Though the Lone Star state boasts the most locations (via ScrapeHero), there are hundreds across the country and there is only one U.S. state that doesn't have a Texas Roadhouse. Whether the actress and singer is in California or New York, she is never more than a stone's throw away from one of her favorite restaurants.