How Much Do Caribou Coffee Employees Typically Make?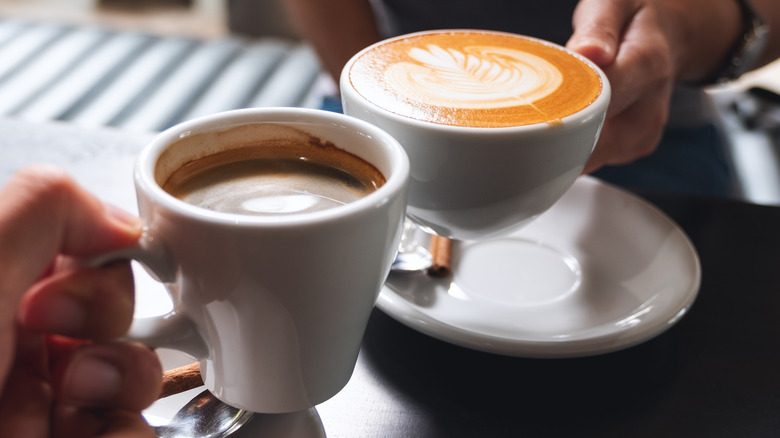 Farknot Architect/Shutterstock
Life without coffee is an existence that few people can bear thinking about. Having to struggle through every day without a steamy boost of energy would surely make duvets even more difficult to remove in the morning. It's easy to imagine that villains don't drink a lot of coffee — it would certainly explain why they're angry all the time.
Clearly appreciating the importance of coffee, Caribou Coffee continues to capitalize on the hot brown beverage. Founded in 1992 and believed to be America's second-largest premium coffee chain (via MinnPost), Caribou Coffee now boasts an estimated annual revenue of over $260 million, according to Zippia.
Zippia estimates there are around 7,000 Caribou Coffee workers toiling away at 718 stores worldwide (via Daily Coffee News), so how much of that cash finds its way to those undoubtedly hard-working employees? Talent reports average employee earnings at Caribou Coffee are $14 an hour ($27,300 annually), while Payscale believes they are $12.54 — but what about pay for specific roles, such as team members, managers, and executives?
Caribou Coffee's executives earn significantly more than many of its workers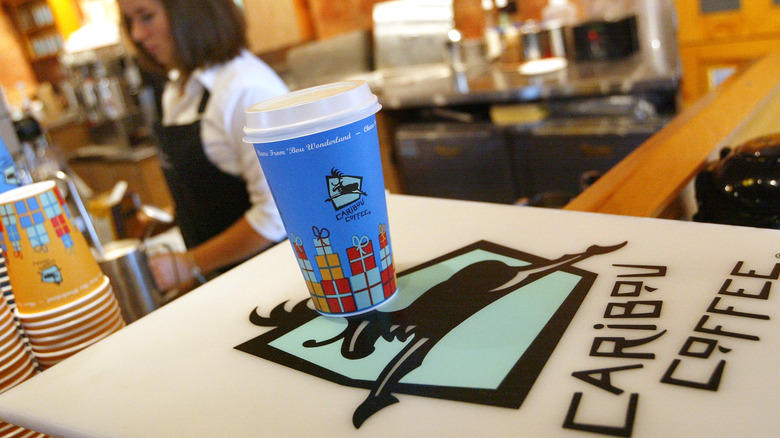 Tim Boyle/Getty Images
Life at Caribou Coffee's stores as a team member means hard work, free coffee, and difficult customers, according to Indeed — and to fulfill such a vital role team members receive an average of $11 an hour, details Glassdoor. Similarly, baristas are estimated to achieve $10.34, according to Payscale (close to the national average of $11.10 — or $21,012 yearly).
Higher up Caribou Coffee's pay grades are the roles of shift leader ($11.88 hourly, according to Payscale), and store manager ($47,295 a year, reports Glassdoor — above the national average of $46,000, per Zippia). Further along the salary ladder is the district manager, which for its greater responsibilities commands an average pay of $85,257, Indeed research shows.
Naturally, it's the most senior jobs in Caribou Coffee that receive the highest financial rewards, including director of operations, which Indeed reckons achieves an average yearly pay of $129,054. Comparably reveals the biggest financial rewards: Executives at Caribou Coffee are estimated to earn an annual compensation of $268,153 (with the largest sum being $720,000).