The U.S. City With More Walmarts Than Any Other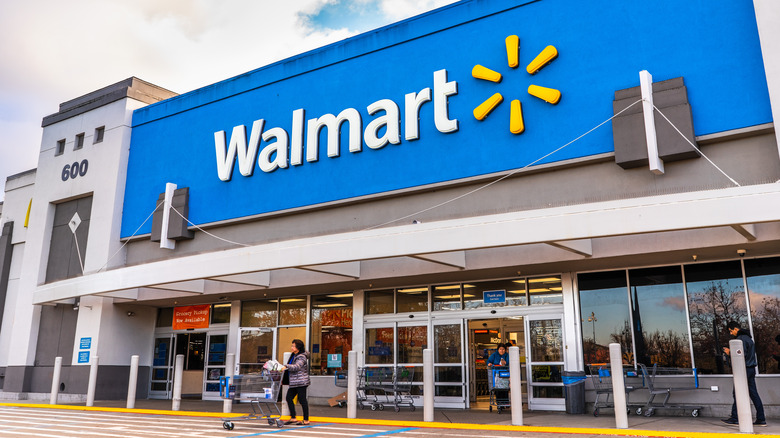 Sundry Photography/Shutterstock
It may seem like no matter where you are in the United States, you're probably not more than a couple miles away from that big-box superstore known as Walmart. With 4,743 stores across the U.S. (via Statista), you could go from the coast of Maine to sunny California and find a Walmart waiting at both ends of the journey. 
Walmart's coast-to-coast business model has brought about a variety of criticisms, including for its labor practices, environmental impact, and tax avoidance accusations (via Corporate Research Project). Some people also criticize the company for its perceived ramifications on small businesses within communities — which is known as the Walmart Effect, per Investopedia. Whether you're a Walmart critic or not, however, it's difficult to deny that the brand's reach is expansive. The company claimed in 2019 that 90% of Americans live within 10 miles of one of its stores (via Walmart). 
But for all this talk of Walmarts from sea to shining sea, your area might not be home to many of its stores. In one city, however, Walmart locations skyrocket into double digits.
San Antonio has more Walmarts than any other U.S. city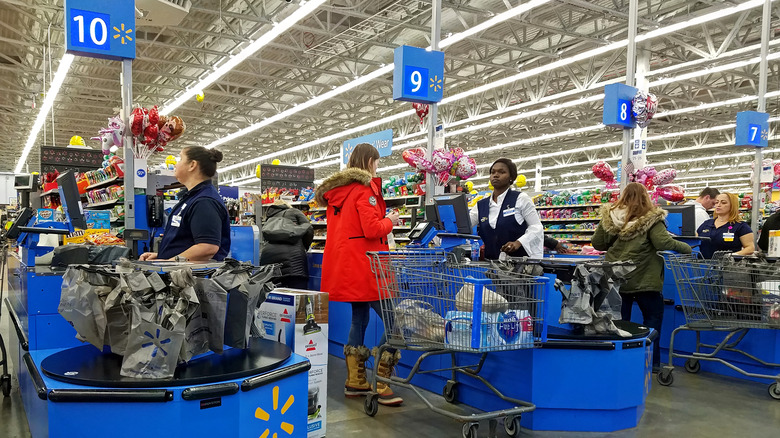 QualityHD/Shutterstock
San Antonio, famous for the Alamo and the Spurs, also has more Walmart locations than any other U.S. city. In 2019, the Texas metropolis housed a staggering 33 Walmart stores (via 24/7 Wall Street), although this number dropped to 29 locations in 2021 (via ScrapeHero). 
Why does San Antonio house such an enormous amount of Walmarts? 24/7 Wall Street reasons that Walmart has so many Southern locations because it has few in the Northeast, that it's based in the South, and describes the brand as "a huge regional company." As far as Texas goes, Restaurant Dive points out that the state's growing population and welcoming business environment makes it a prime spot for companies. Texas is the second-most populous state in the country (via United States Census Bureau), and San Antonio is the second-most populous city in Texas, so it makes sense for Walmart to try to bring in such an enormous customer base in a Southern area.
Although San Antonio has the largest amount of Walmarts, it's not home to the largest Walmart in America. That honor goes to Albany, New York, where a two-story, 260,000 square-foot Walmart Supercenter operates as both a supermarket and a big-box discount store. Conversely, the world's smallest Walmart opened in Atlanta in 2013, Atlanta magazine reported. At a humble 2,500 square feet, the "Walmart on Campus" served Georgia Tech students until it closed in 2015 (via Georgia Tech's news center).