The UK City With The Most Diverse Food Scene In The World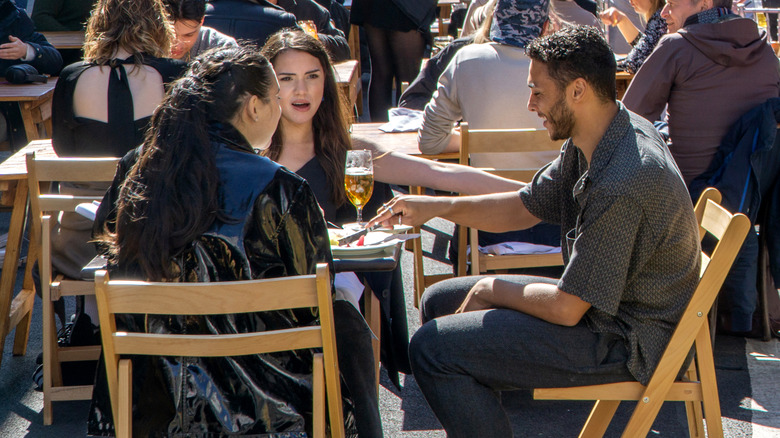 cktravels.com/Shutterstock
Travel site Radical Storage put together data from Trip Advisor to delve into the eating offerings of the 50 most visited cities in the world and discovered an interesting fact about one city in The United Kingdom. The U.K. is comprised of England, Scotland, Wales, and Northern Ireland and is known for many things, from being the birthplace of William Shakespeare and the home of The Beatles to their Premier League football and the Tower of London, Stonehenge, Loch Ness, and the royal family (via PlanetWare). Clearly, the UK has a lot going on. 
The country also has a pretty eclectic food scene — there are definitely some British foods you need to try before you die. And while bangers and mash, fish and chips, bubble & squeak might be some of their traditional foods that come to mind to enjoy when visiting this location, there is more so much more culinary diversity to appreciate. Radical Storage discovered that the city with the most diverse food offerings in the world is located in the U.K.
London's calling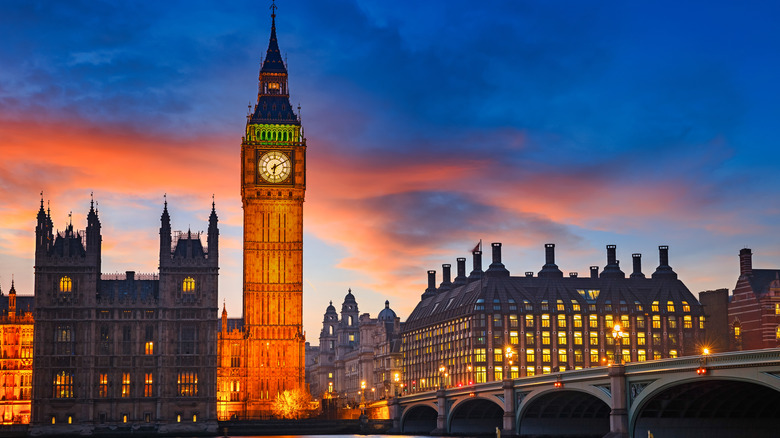 S.Borisov/Shutterstock
Per Radical Storage, London claims the crown for the most diverse food scene. The travel site shared that there are over 140 different types of cuisine in the world and London offers 123 of them. Capa World reports that you can stroll down to Covent Garden to enjoy dishes from British, German, Belgian, Chinese cuisines and so much more. Head over to Chigwell in Essex and enjoy barbecue at Sheesh At Ye Olde Kings Head. If you're craving a filling snack, check out Oprha's Gourmet Hot Dogs.
London eateries are renowned for their excellence. When it comes to Michelin stars raining on a city, London is second only to Paris, France (via YouGov). Food preferences of those who reside in the city are largely based on income level. Swanky West Londoners like their French and Italian foods, while North London citizens have a penchant for Greek, British, and Middle Eastern foods. If you prefer Japanese cuisine, you can head to the center of London to get your fill. It seems that any foodies visiting the city should make room for all the delicious meals they can eat.