Is Publix Open On Easter Sunday 2022?
Publix goes all out when it comes to Easter. The grocery chain's website features a variety of recipes ranging from Green Bean Cornbread Sauté all the way to a festive carrot salad. The brand even wants to teach shoppers how to naturally dye Easter eggs and to instruct home cooks how to expertly carve a holiday ham. If those tips don't make the cut, the grocery chain even has advice on how to cook your Easter ham, complete with a walkthrough regarding how to check if the pork has been cooked all the way through.
With tips like these and an emphasis on Easter, it only makes sense that Publix should remain open on Easter Sunday, just in case you need to make a quick grocery run or grab a few more refreshments for arriving guests. While it might seem apparent that Publix would keep its doors open during the festivities, the chain has some other ideas in store.
Publix' take on Easter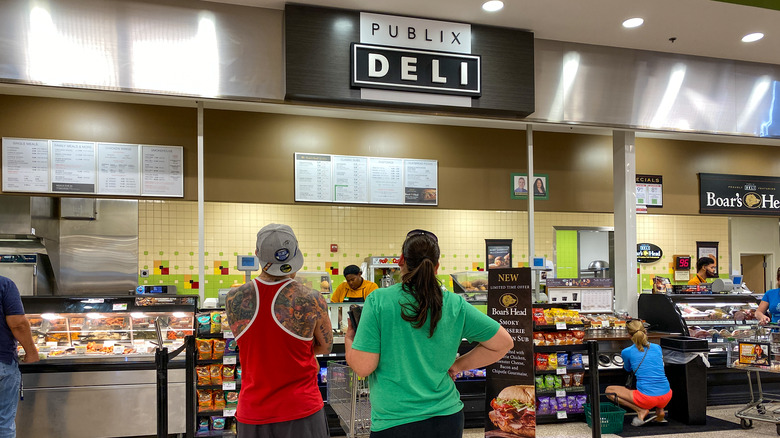 Joni Hanebutt/Shutterstock
While Publix goes all out for Easter Sunday, you can also expect the store to properly observe the holiday and shut down for the day. According to Delish, Publix locations across the country intend to close down for the day in honor of Easter. The store, which also shuts down for Thanksgiving and Christmas, has a policy of giving its employees big holidays off so that they can have some time for themselves.
If you have any doubts regarding your Easter spread, make sure to check your ingredients list and recipes twice and stock up well ahead of time, especially if you only have a Publix nearby. Otherwise, don't expect to make any last-minute grocery runs to this grocery chain when Easter Sunday rolls around. Publix pulls out all the stops when it comes to celebrating the holiday right, so it only makes sense that the chain plans to go all out and close up shop to make sure their employees feel the spirit of the holiday too.