Why Food Samples By Mail Could Replace In-Store Sampling Stations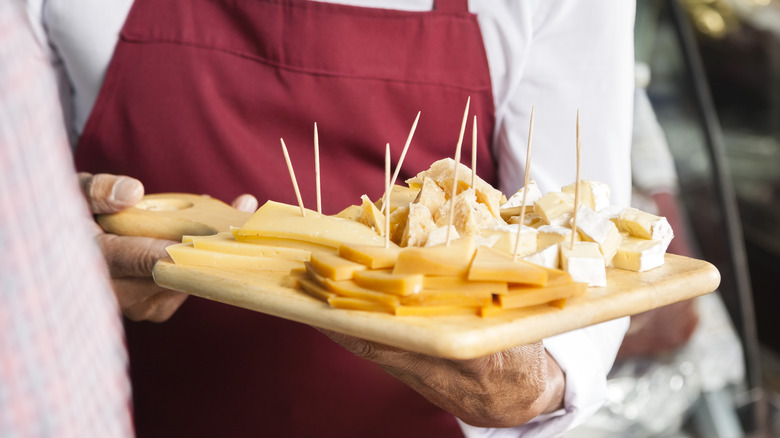 Tyler Olson/Shutterstock
If you've ever been to warehouse stores like Sam's Club or Costco, you may remember the free sample stations cornered around the grocery aisles. You could waltz up, try a piece of cured meat, some new type of spread on a cracker, or a little Dixie cup of juice. If it weren't for unsaid social standards, you probably would have filled up on those free samples.
The concept of the samples isn't just the store being generous and lavishing shoppers with free food. On the contrary, the end goal is to increase product sales. Not only do they help customers make a more conscious choice, but samples tend to make the environment of the store more appealing to the consumer (via The Atlantic). After all, you'd be far more willing to go to a place where you can get free food while you shop, right? 
Sadly, following the COVID-19 pandemic, many stores have cut back or even halted the practice of free samples due to health concerns. The removal of the complimentary goodies, needless to say, has disappointed some customers. Food companies have also begun to struggle with finding new ways to get their products to the customer the same way samples did (via Eater). But there may be a new way to enjoy free samples once again — from your own home.
You can get food samples by mail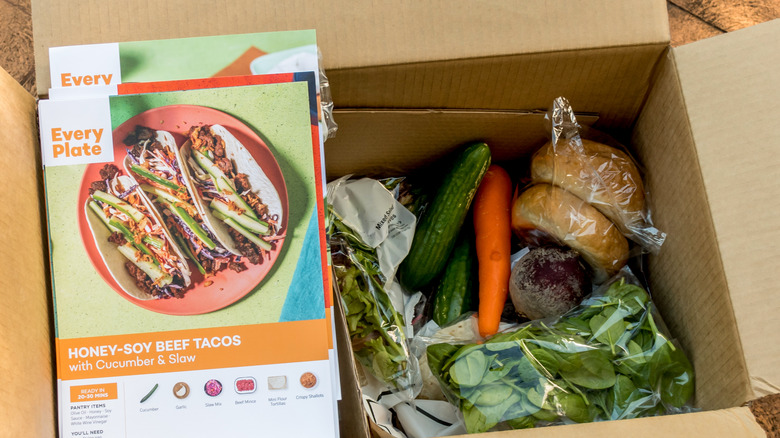 Daria Nipot/Shutterstock
Shoppers, 70% of them, would be willing to sign up for free samples to be shipped directly to their homes, per a survey by Morning Consult (via Food Dive). This isn't too far-fetched an idea, as companies have begun sending their products via mail as well, such as Heineken collaborating with meal kit delivery service HelloFresh to deliver non-alcoholic beverage samples in meal kits (via Adweek). Some would no doubt relish the idea of getting free food delivered to their home, like this Redditor who was pleasantly surprised at his free can of non-alcoholic Heineken with his HelloFresh order. 
The website Scam Free Samples claims you can get free food "without going through dozens of surveys and gimmicks." But we still have to ask, what's the catch? Perhaps one of the biggest risks you would have to worry about is the shipping process. Shipping foods such as frozen items or meats are to be treated with the utmost importance and care. USPS also warns that certain products such as alcoholic beverages and perishables can indeed be shipped, but they must follow a very strict series of rules to ensure safety. It would simply be up to the business if they would want to take on such responsibilities.