Kim Kardashian And Pete Davidson Paid A Visit To This Popular Burger Joint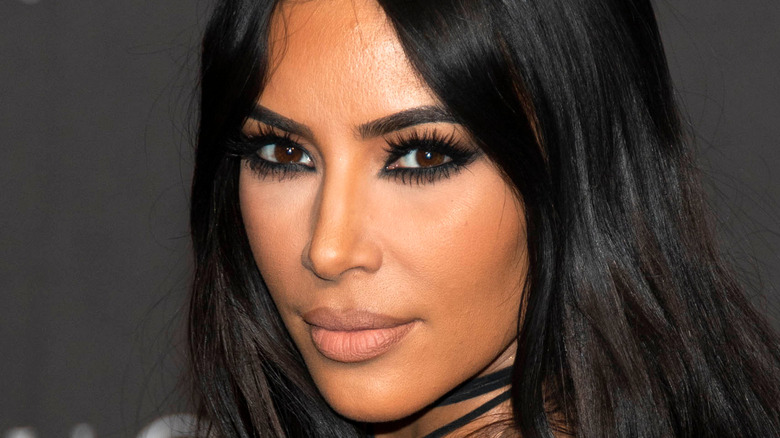 Eugene Powers/Shutterstock
Turns out celebrities are just like us, at least when it comes to fast food meals. Kendall Jenner has had her pic snapped at McDonald's following — what else? — a fashion awards show and sister Kylie Jenner was once spotted boarding a jet carrying a Popeyes bag (via US Weekly). Apparently, Kendall and Kylie aren't the only members of the Kardashian-Jenner clan who appreciate fast food, as according to InStyle, big sis Kim Kardashian is also a big fan of an occasional treat of burgers, nuggets, and fries. 
"Fast food is def one of my guilty pleasures. I go very rarely, but OMG I love it so much when I decide to indulge," Kardashian said. Kardashian is fairly specific when it comes to what she'll order where; she opts for a small fries and nuggets dipped in honey at McDonald's and goes for crispy chicken wings with a side biscuit with honey at KFC.
Kim Kardashian and Pete Davidson got In-N-Out in her fancy car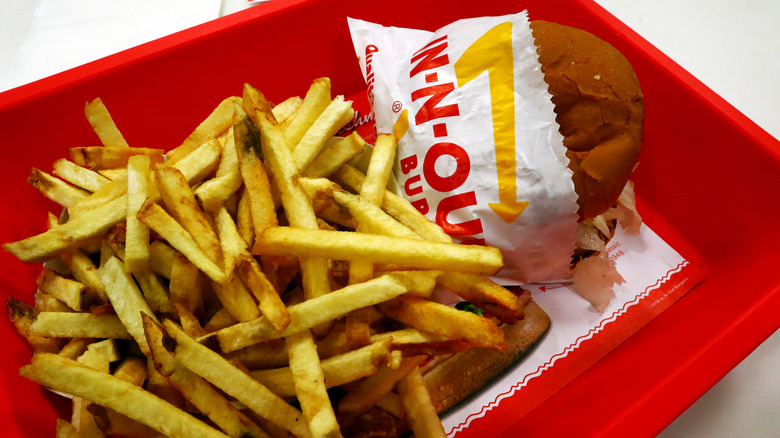 Walter Cicchetti/Shutterstock
One of Kim Kardashian's favorite fast food restaurants is In-N-Out Burger. "This is honestly one of my favorite meals ever: I always get just the plain cheeseburger, cheese fries and a vanilla shake. So good!!!" Kardashian said (via InStyle). Now, Kardashian is sharing her love for In-N-Out Burger with new boyfriend Pete Davidson, as the pair was just recently seen at a California drive-thru in Kardashian's flashy, custom Mercedes-Benz. 
According to TMZ, the paparazzi showed up pretty quickly, taking pictures galore — they were even lucky enough to grab one of a quick kiss between the couple. While we're not sure what Kardashian and Davidson ordered, whether it was Kardashian's favorite combo or something off the not-so-secret menu, a photo was captured of Kardashian paying for the food with cash, handing it out the car window to one of the employees. Maybe it's just the honeymoon phase, but it seems like the it-couple may be enjoying going out to eat together, as they were spotted on a recent date eating pizza and ice cream.