This Was Mark Wahlberg's Favorite Food Growing Up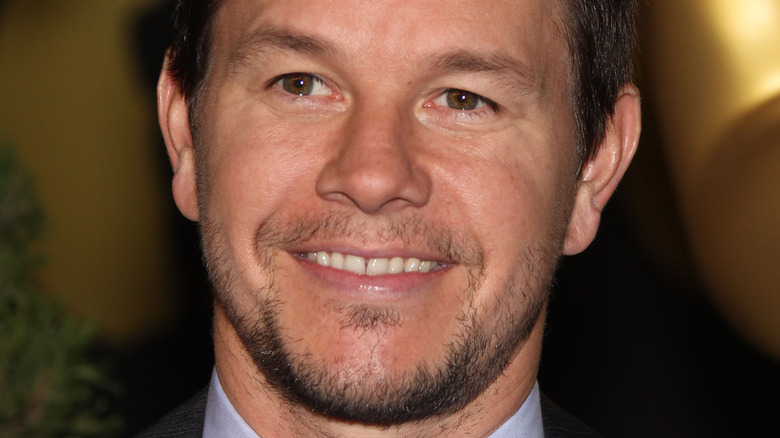 DFree/Shutterstock
Mark Wahlberg is an actor, producer, businessman, former model, and former rapper. His breakout role in film was as the lead in Paul Thomas Anderson's movie "Boogie Nights." Born and raised in the Dorchester neighborhood of Boston, Massachusetts, Mark is the youngest of nine siblings. His brother Donnie Wahlberg also achieved fame as a singer in New Kids on the Block and as an actor, per Britannica.
Food has always had an influential place in Mark's life, as well as the rest of his family's. In fact, three of the Wahlberg children — Paul, Donnie, and Mark — are also the owners of Wahlburgers, a fast-casual burger chain offering a menu of comfort eats to hungry customers across the nation. And while growing up in Dorchester, Mark's mother Alma understood the importance of feeding her children nutritious, hearty meals, especially with their busy schedules. 
This all begs the question: What was Wahlberg's favorite childhood dish? Spoiler: It wasn't burgers or French fries.
His favorite childhood food was lasagna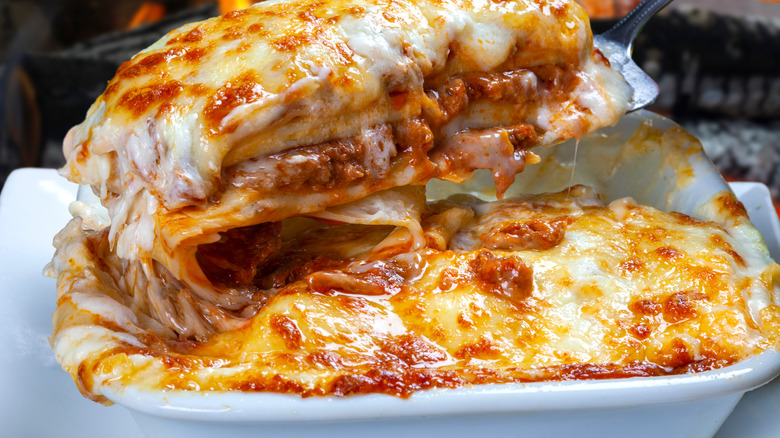 rocharibeiro/Shutterstock
Mark's late mother, Alma Wahlberg, passed away in April 2021 at age 78, according to People. Throughout her journey of motherhood, Alma cared deeply for her children, all of whom she cooked for in their Dorchester home. Mark's favorite food growing up was lasagna — a traditional Italian dish made with wide, baked strips of pasta generously layered with meats, cheeses, and veggies.
Lasagna generally calls for a short list of ingredients — lasagna noodles, ricotta cheese, Parmesan and mozzarella, eggs, parsley, and tomato sauce — but the recipe is a bit labor-intensive. While hilariously describing her youngest son Mark's fondness for the dish with A&E, Alma said his frequent requests were a "pain in the neck" because "making the lasagna is a lot — a lot — of work. Really, a lot of work."
She continued, "And every time he's coming, 'Uh, you think you could just throw some of that lasagna together?' I said, 'Oh yeah, no problem.' And then he says, 'Oh, I'm going to have a friend with me,' and he has six friends." 
To all of the moms out there: Thank you! We love your cooking as much as you love preparing our favorite fare.