Gordon Ramsay Is About To Open His Sixth Restaurant In This City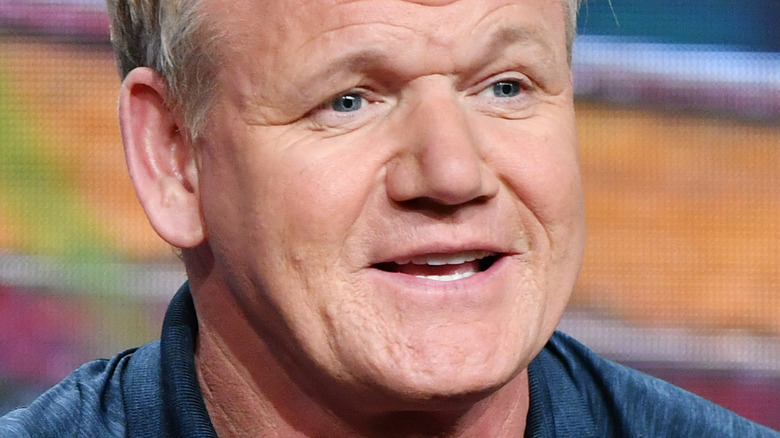 Amy Sussman/Getty Images
Chef Gordon Ramsay has restaurants all over the world, from everywhere from Chicago to Seoul (via Gordon Ramsay Restaurants). Now, he's slated to open another restaurant in the fall — another location of Ramsay's Kitchen, which has the unique theme of being modeled after the celebrity chef's personal kitchen and features a wide range of cuisine. The only other location is in Boston, which Ramsay describes as a "premier dining destination."
The original location's menu features many different types of cuisine ranging from a classic avocado toast to Ramsay's famous fish and chips. It is unknown if the new restaurant's menu will reflect the same offerings or if it will have a completely different set of dishes. So where did Ramsay decide to open the second location of Ramsay's Kitchen? It will not be in London, where he owns several other restaurants, but it's still definitely a city where the culinary star is well-established.
The new restaurant will be in Las Vegas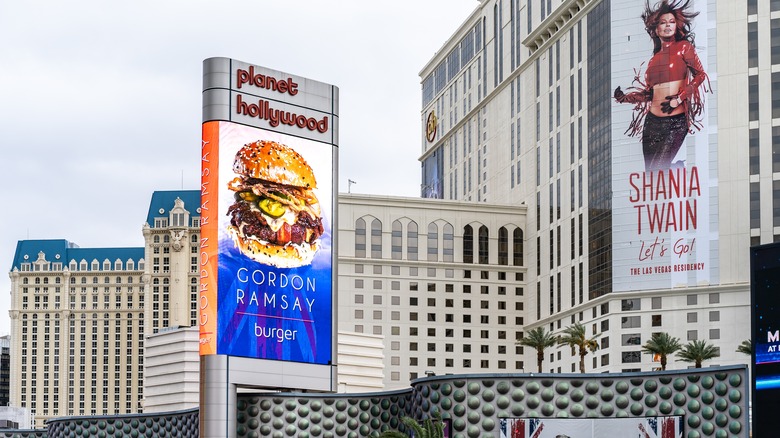 Rosemarie Mosteller/Shutterstock
The second Ramsay's Kitchen will be located in Las Vegas, according to Fox 5 Vegas. Gordon Ramsay already operates five restaurants in the city. From the famous Hell's Kitchen to the chef's signature Pub & Grill, there is certainly no shortage of places in the neon-filled city to find his delectable dishes.
However, it appears that this eatery may be different from others. It will surely bring the Vegas glam with a seven-seat seafood counter at its location in the Harrah's hotel and casino. Caesars Entertainment also hinted that the menu might boast some specialties that were "specifically curated for the Entertainment Capital of the World." This makes sense, given the Boston menu has some classic New England favorites, such as a lobster roll and clam chowder. There was no further comment on the possible Vegas twists the culinary television star has in store for the new restaurant.
The Las Vegas Ramsay's Kitchen, which will seat 240 people, will be open for operation on the Strip later this year for excited Ramsay fans to discover for themselves.