The White Castle Sandwich You Can Only Find In China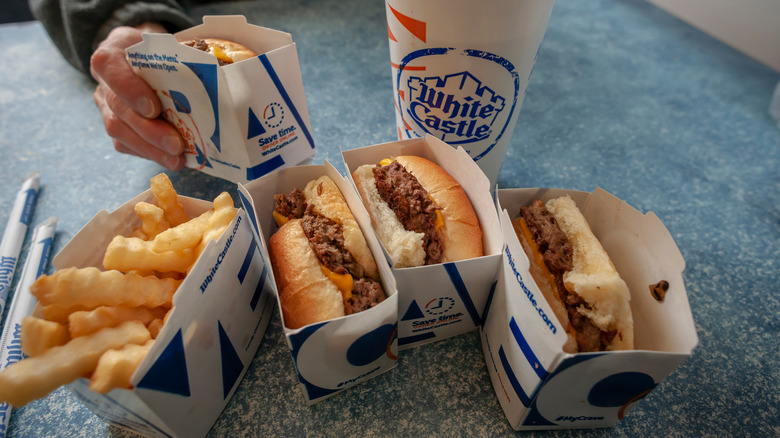 rblfmr/Shutterstock
White Castle has stood the test of time, selling its signature, crave-able square sliders topped with onions and pickles by the sackful in American cities and towns for more than 100 years. Originally established in Wichita, Kansas, in 1921, the Columbus, Ohio-based company is thought to be the first fast food restaurant in America, older than its biggest competitors in McDonald's and Burger King — though it currently operates considerably fewer stores nationwide and globally than the latter two.
Unlike the Golden Arches and the "home of the Whopper," White Castle has avoided franchising and remains family-owned. They have managed to survive through a combination of brick-and-mortar locations and supermarket distribution of its frozen food products.
The business has amassed a cult following of devotees, and maintains a robust social media presence. There was even a 2004 movie in which the storyline centered around the main characters' fanatical quest to make it to White Castle and satisfy a hankering for their favorite "munchies."
China's distinct White Castle offerings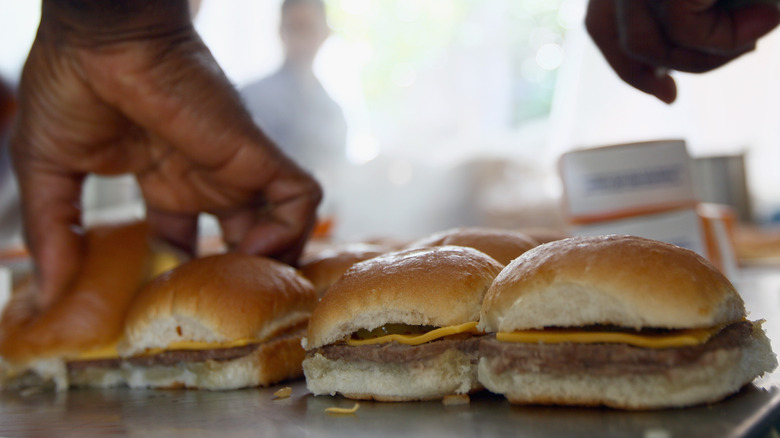 Win Mcnamee/Getty Images
In 2017, White Castle expanded into the world's most populous country when they opened up a pair of stores in Shanghai, China, itself a bustling coastal city of nearly 25 million as of 2021. Their goal was to tap into this huge potential international market for slinging fast food, according to The Columbus Dispatch.
While the standard White Castle hamburger and cheeseburger sliders are still the prominently featured items, along with a chicken sandwich and sides such as fries, as a number of fast food chains have done when they launch locations abroad, the menu also includes some unique options only found in China. The two selections that are available in China and nowhere else are the cherry duck slider and the spicy tofu burger (via Columbus Business First).
Shanghai White Castle's cherry duck slider is smoked duck topped with a sweet cherry sauce. The items incorporate a pair of Chinese cuisine staples in duck and tofu and the sweet and spicy flavor profiles popular in certain regions of China.