The Emotional Meaning Behind Sandra Lee's Oscars Dress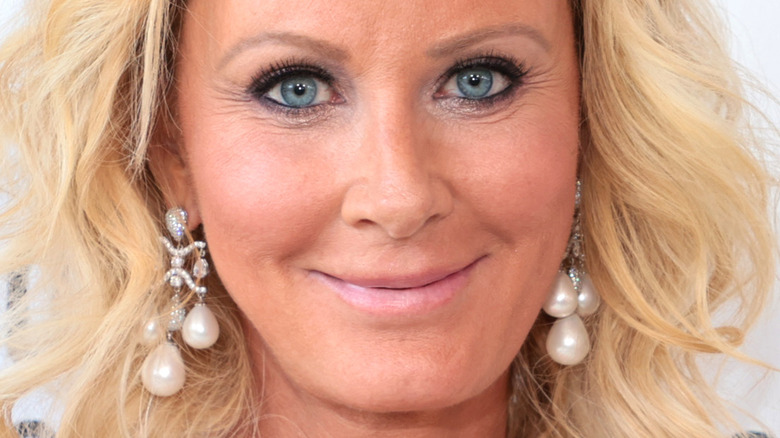 Jamie Mccarthy/Getty Images
For many Americans, cooking from scratch just isn't realistic. Enter Sandra Lee. Her Food Network show "Semi-Homemade Cooking" guided many families through preparing delicious meals from "70% store-bought ingredients and 30% homemade" (via The New York Times). Her second show, "Money Saving Meals," taught Americans how to cook on a budget.
When Lee was diagnosed with breast cancer in 2015, she expanded her advocacy. In addition to donating to charities that work with food insecurity, LGBTQ+ issues, and human rights, Lee now helps educate others about the importance of early cancer diagnosis. Earlier this month, Lee announced she was having a hysterectomy, a surgery she'd put off after complications with her double mastectomy in 2015 (via Vanity Fair). Her March 1 Instagram post read, "So while you're reading this post I am undergoing hysterectomy surgery, a surgery that so many brave women before me have had to do. It'll be an everything out procedure and after that, there won't be any more halo of worry hanging over my head." 
Sandra Lee returns to the red carpet post-op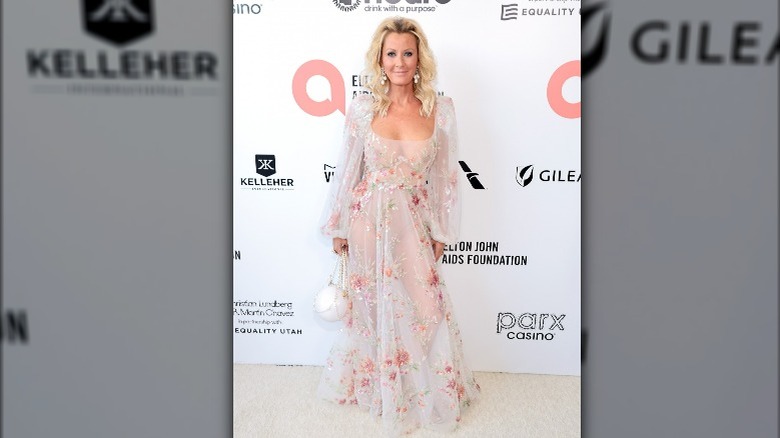 Jamie Mccarthy/Getty Images
The day after her hysterectomy, Sandra Lee shared her emotions in an Instagram update for concerned fans. She wrote, "Although I have a long road of recovery ahead I am thankful that this is the end of one chapter and the beginning of another, and I am so thankful to be writing this today."
Only four weeks after her hysterectomy, Sandra Lee returned to the red carpet for the Academy Awards on March 27. According to People, Lee wore a custom dress designed by Anait Mrktchian. The dress was completely sheer and decorated with daintily embroidered flowers and vines. The dress served as a statement piece for Lee, as well as a chance to reclaim her body as her own. She called the dress her "couture F-U-cancer gown" and wore it proudly to a viewing party in Hollywood. We couldn't be prouder of her for winning her cancer battle.