Did Julia Child Really Rely On Cat Puppets While Filming?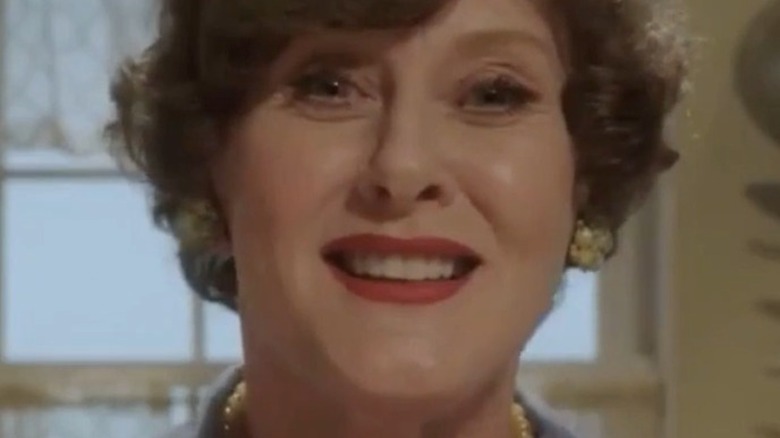 HBOMax
Getting accustomed to a new job is hard for anyone, even for an accomplished cookbook author making her foray into television. According to the second episode of "Julia," when Julia Child first stepped onto the original set of "The French Chef" to make her famous coq au vin for the pilot, nothing seemed quite right. The stove, for example, was electric. The knives weren't in the proper drawers, or even sharp, for that matter. To make matters worse, Child was nervous, and the director, Russ Morash, didn't fully have her back or even believe in the project — yet. 
The pilot episode was filled with bumps and bruises, so many so that Morash approached Child after the taping, placed his hands on the table, and said, "Nice knowing ya," before turning and walking away. Child told her husband Paul that she was sure the show would be a "mammoth humiliation."
Luckily, per episode three of "Julia," the pilot caught the eye of WGBH president Hunter Fox, and, perhaps more importantly, the eye of his wife, Tilly, and her friends. "It's not polished, but that's our job to figure out what it is and I'm intrigued," Fox said. And so, the famous chef who brought French cuisine into many home kitchens got another shot in front of the camera. This time, however, there was a plan to help ease her stage fright.
Binky and Boochy were key members of "The French Chef" set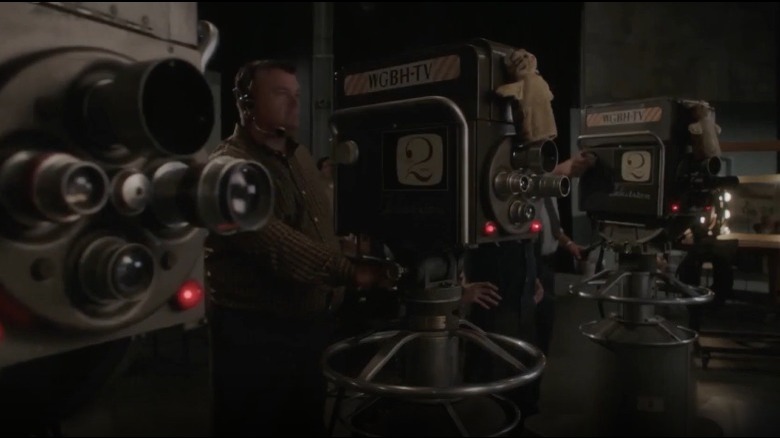 HBOMax
When Julia Child stepped back onto the set of "The French Chef" for the second time in Episode 3, now in a kitchen built on Julia-specific measurements, things began looking up. As the cast and crew prepared to start filming, Morash directed Child to stand in a certain spot and look into Camera Two while slicing beef, but as everyone starts to take their places, Child chimes in timidly with a very important question for Morash. "I was thinking, which camera is which? That was the problem I had during the damn pilot," and Morash agrees. "Yes, it was. So, let's make this a little more clear for you," he says, donning a pair of cat puppets and raising his hands.
"I stole these from the set of 'Karate Cats.' Maybe they'll help." As Child laughs, Morash introduces each cat puppet. "This is Binky. He'll be your friend until you go for that cutting board; after that, you'll be with Boochy. He'll be your main man until you start on the mushrooms." After more laughs, Child admits she has much to learn, but says confidently, "Holy Moses, I'm going to get this." 
And so the cat puppets were pinned to the front of each of their respective cameras so Child would know exactly where to look. "Talk to Binky..." she says to herself softly as the camera begins to roll before smiling widely and welcoming the audience to her show.