The Emily Blunt Recipe Jennifer Garner Makes Every Single Week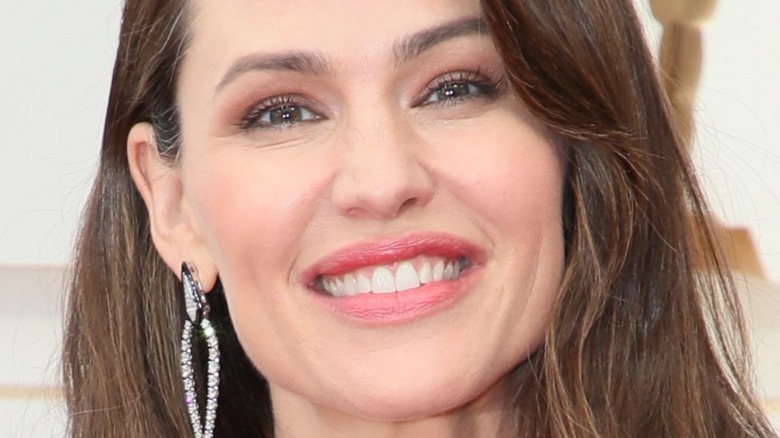 David Livingston/Getty
Making roast potatoes has become a staple in many homes since Emily Blunt first introduced the recipe to American viewers in a 2018 episode of Ina Garten's "Barefoot Contessa," which also went viral on Facebook with a whopping 3.4 million views. In the video, Blunt says this dish is "a staple in the Blunt household," and apparently, it's a staple in the Garner household, too.
Jennifer Garner dropped Blunt's name when People asked her for a list of what they called her "dependable recipes." They're so popular, Garner says, "I've made them consistently. Rarely a week goes by that I'm not in [the kitchen] peeling potatoes trying to make them like Emily's. My kids love them." The actor notes of the dish, "That's a definite recommend."
This roast potatoes recipe was said to have broken the internet, as it was viewed so many times that the site crashed and the link stopped working. It's no wonder it's a go-to for Garner. The recipe even made an appearance in the 2020 Barefoot Contessa book, "Modern Comfort." 
Emily Blunt's sister makes her potatoes a bit differently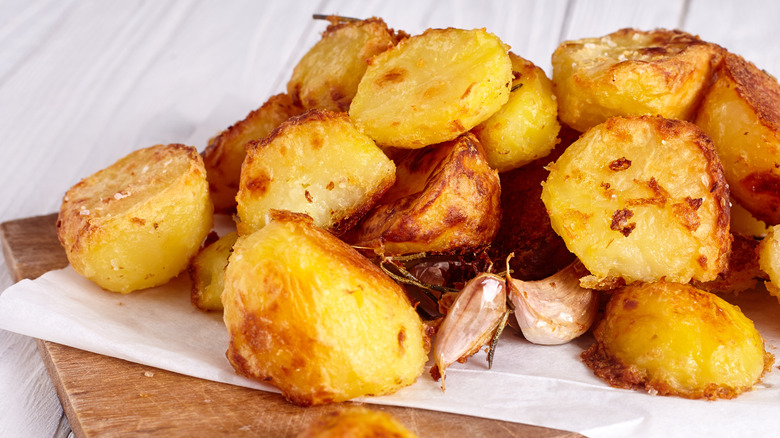 Alex Bayev/Shutterstock
Sea of Blush says the recipe not only broke Facebook but went viral on TikTok, with fans putting their own spin on the roast potatoes recipe that had become an instant food hit.
The Blunt family roast potato recipe doesn't just belong to actor Emily — they make an appearance in Stanley Tucci's book "Taste: My Life Through Food" because, fun fact, the actor is married to Emily's sister Felicity. In it, he describes the first time Felicity Blunt made the same roast potato dish for him and his parents, using the identical recipe but with a few tweaks. Unlike her sister who chooses to lay the potatoes out on a wire rack to dry before roasting them, Felicity boils her potatoes, drains them, shakes them up, and throws them into the pan of hot fat. Felicity also uses goose fat in place of vegetable oil, although she concedes both are acceptable. Tucci's book refers to this version of the Blunt family recipe as "Felicity's 'Rule Britannia!' Roast Potatoes."
In addition to the Blunt sister's versions, you can also give our simple roast potato recipe a try.