Why A Pepsi Truck Is Carrying Precious Cargo Across America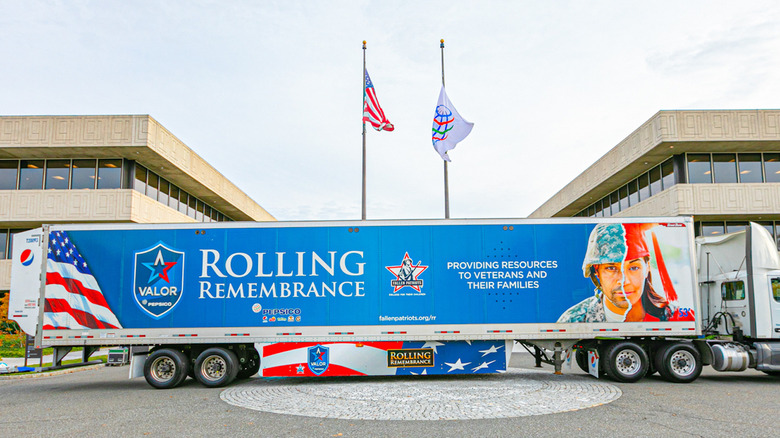 With Memorial Day right around the corner, PepsiCo is honoring the lives of fallen U.S. soldiers with its yearly "Rolling Remembrance" fundraiser, which kicked off today. Pepsi drivers will be transporting an American flag — originally flown by the U.S. military in combat — in a 10,000-mile relay that starts in Seattle and ends at PepsiCo's headquarters in Purchase, New York.
The annual event, which is now in its 7th year, helps support the Children of Fallen Patriots Foundation, a nonprofit that raises college funds for children who have lost a parent serving in the military. To date, "Rolling Remembrance" has produced almost $900,000 in donations for the foundation. Those funds have directly benefited military families through scholarships and educational counseling, helping to make up the (on average) $25,000 shortfall between government aid and U.S. college tuition. The Children of Fallen Patriots Foundation itself has been in operation since 2002, and in that time has raised over $50 million for children of fallen service members.
'Rolling Remembrance' is veteran-run, every step of the way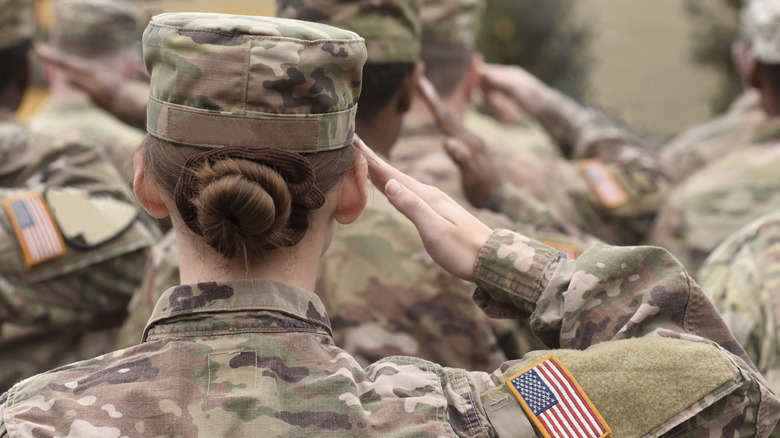 Bumble Dee/Shutterstock
From start to finish, "Rolling Remembrance" is a veteran-run event. A crew of veteran airline pilots — JetBlue's "Vets in Blue" — helped kick off this year's relay, delivering the flag to Seattle on March 31. And the 36 Pepsi drivers entrusted with the coast-to-coast transport of the flag are all veterans, too, collectively representing every branch of the U.S. military. "Rolling Remembrance" is co-directed by PepsiCo Valor, an employee resource group serving veteran PepsiCo employees. Jim Farrell, an executive sponsor of PepsiCo Valor, said in an official statement: "Each leg of this journey has meaning, to the driver, the community and the families of fallen patriots that Rolling Remembrance honors," per PepsiCo. 
The flag is scheduled to make 53 stops during the relay, and will arrive at PepsiCo's Purchase, New York headquarters just before Memorial Day. And, along the way, it will be doing a lot of good for a lot of military families.