The Children's Books You Might Not Have Ree Drummond Authored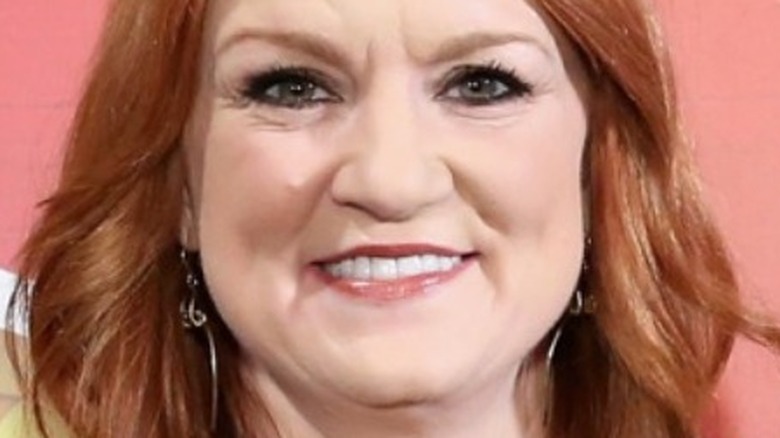 Monica Schipper/Getty Images
There's probably a lot you don't know about the Pioneer Woman. Ree Drummond is best known for guiding fans through family-friendly meals with her humble, down-to-earth demeanor. But the Oklahoma-anchored Food Network star is also a writer, photographer, and above all, a ranch wife and mother.
The Food Network reports that Drummond's blog receives more than 20 million page views every month, and her cookbook "The Pioneer Woman Cooks: Recipes From an Accidental Country Girl," landed on the best-sellers list. But her writing career doesn't end there.
In 2011, Drummond wrote a memoir entitled "Black Heels to Tractor Wheels — A Love Story," which reached number two on The New York Times' Best-Sellers list in the nonfiction hardcover category. That year and the two previous years, Drummond's blog was named Weblog of the Year at the Bloggie Awards. More recently, the Pioneer Woman has dipped her toe into writing for a much different audience.
The Pioneer Woman's children's books have some real-life inspiration
Today, the Pioneer Woman has earned as much acclaim for her writing career as she has for her cooking, and it's not limited to her popular blog. In addition to the six cookbooks she's published, she began writing children's books in 2011. Her first foray into this genre centered on her basset hound, Charlie, who has made plenty of appearances on her Food Network show, per Thrift Books.
After the adventures of "Charlie the Ranch Dog" ballooned into five separate books, she switched gears, still writing children's books. This time, she shared a portion of her own story through a character named "Little Ree." These books are loosely based on her life. The "Little Ree" series chronicles the life of a young girl navigating country life, sharing a glimpse of how the Pioneer Woman really lives.
The Pioneer Woman empire is now all-encompassing and expansive. Her net worth is approximately $8 million, according to The Daily Meal.