Does LeBron James Actually Own Any Blaze Pizzas?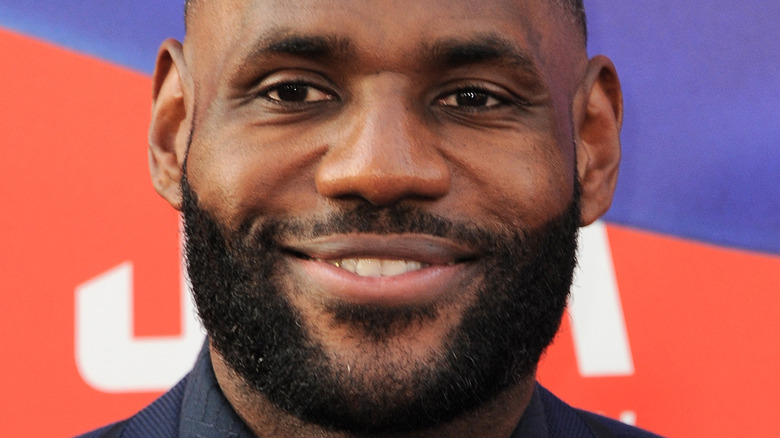 Tinseltown/Shutterstock
Professional athletes and celebrities don't always make the best decisions with their finances, but there are also luminaries who have parlayed their sports and/or acting careers and brand recognition into successful business opportunities. Michael Jordan and Magic Johnson are two prominent examples of former world-class athletes who continue to amass colossal fortunes post-retirement.
Los Angeles Lakers' superstar LeBron James has won four NBA titles with three teams, and his status as one of the most famous basketball players of all time gives him significant clout in his financial dealings. The biggest names and corporations vie for his endorsement of their products. James has been the face of Nike since he was selected number one overall by the Cleveland Cavaliers in 2003, and he inked a lifetime contract deal with them in 2015 that pays him $32 million annually. He and his business partners launched a media and entertainment company called SpringHill Entertainment through which James has produced music, movies, documentaries, and television shows.
James has generally been recognized as a savvy investor. One of his highly touted entrepreneurial moves involved a $1 million investment into the fast-casual pizza chain Blaze in 2012. His equity stake in the company had grown to $40 million by 2020.
LeBron James' commitment to Blaze appears real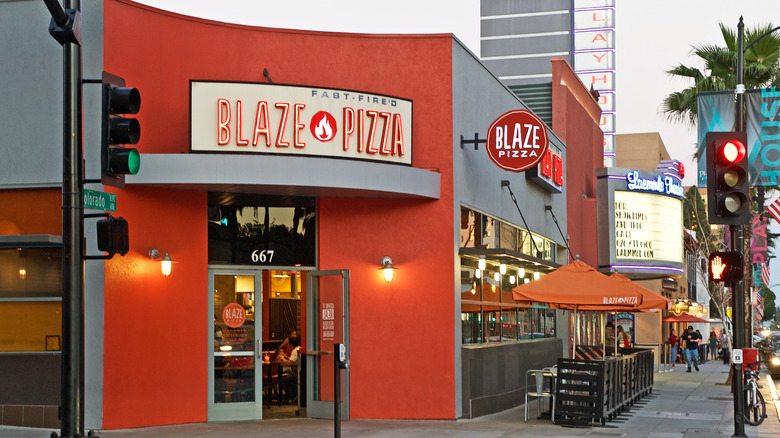 Philip Pilosian/Shutterstock
According to a Mashed interview with the restaurant's founders Rick and Elise Wetzel, LeBron James legit loves Blaze, and his ownership of 19 franchise locations reflects his passion for their make-your-own pizza concept. They described his involvement as that of a part owner, an active investor, and an endorser.
James has even shared his favorite Blaze pizza combination on social media with his fans, a 16-topping monster that is the type of pie you can routinely order when money is clearly no object. The founders emphasize that his messaging with respect to Blaze is uniquely his own and they do not ask him to promote any corporate tagline. James even abandoned his lucrative partnership with McDonald's in 2015 in favor of further investment in Blaze, per ESPN.
This is markedly different than, say, Tom Brady endorsing Subway. Anyone familiar with the litany of dietary restrictions associated with his TB12 regimen would be highly skeptical that Brady is putting their gluten-y, meaty food anywhere near his body temple, unless he's ordering a bowl of veggie toppings on the side. And let's face it, does anyone really believe he would want to get his vegetables from a fast-food joint?