Why Is It Cake? Judge Tony Rock Might Look Familiar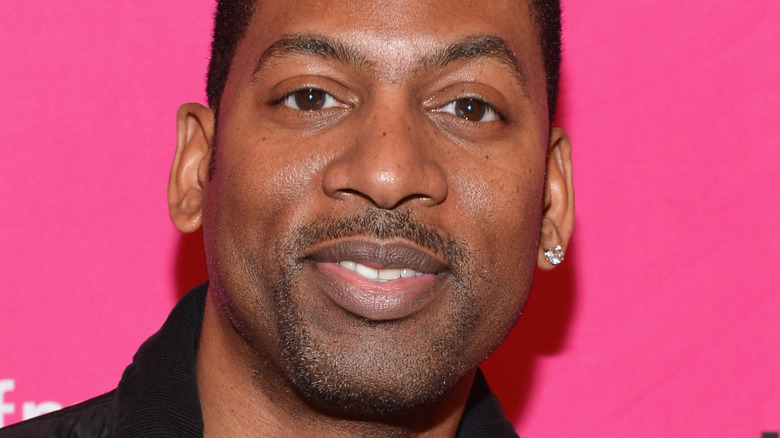 Alberto E. Rodriguez/Getty Images
It's hard to not smile and laugh along with the bevy of bakers endeavoring to fake it until they make it on the Netflix series "Is It Cake?" On the whacky show, their cake art imitates life in the form of hamburgers, tacos, suitcases, sewing machines, toys, old radios, and other things not usually considered subjects of butter, flour, and sugar. The bakers are on a quest to fool the celebrity judges into believing their sculpted, frosted, and finessed creations are the real deal.
Comedians seem to be drawn to "Is It Cake?" — perhaps because there's something inherently funny about a reality show that features uber-talented cake artists trying to pass off their works as things that they're not. The quirky competition series is hosted by Mikey Day, an alum of "Saturday Night Live," while the rotating panel of judges gives guest spots to several comics, including Fortune Feimster, Heidi Gardner, and Bobby Moynihan.
"Is It Cake?" Episode 6 welcomes a familiar face who plays for laughs: stand-up comic Tony Rock, who is recognizable not only by his previous work in entertainment, but also his family ties to another much-talked-about comedian.
Comedy clearly runs in Tony Rock's family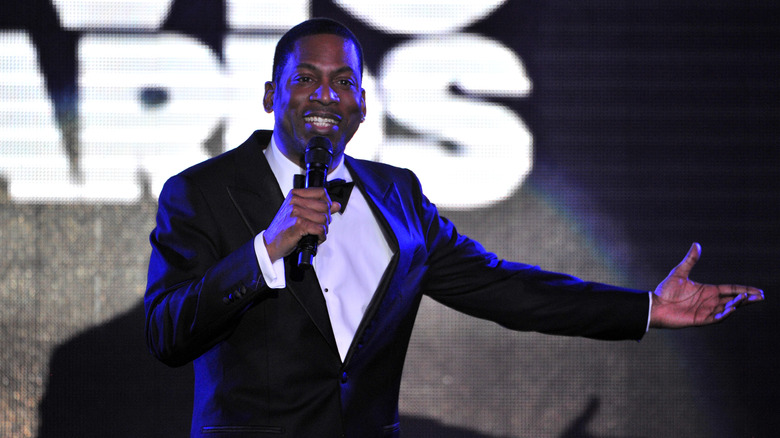 Allen Berezovsky/Getty Images
Tony Rock's family name has been having a moment in celebrity news these days after Tony's brother Chris Rock famously got slapped by Will Smith at the 2022 Oscars. At a gig in Raleigh, North Carolina following the slap heard 'round the world, the "Is It Cake?" judge launched into an expletive-filled routine against Smith, coming to the defense of his older brother, according to People.
Tony works and performs mostly out of the shadow of his brother, and has had a full plate prior to his one-episode gig on "Is It Cake?" Out of the TV and stand-up spotlight, he's a writer and producer who refers to himself as "the hardest working man in show business" in his official bio.
Tony was raised in Brooklyn as one of eight children, and credits his family with bringing his sense of humor to the forefront and giving him a built-in audience for his jokes, impersonations, and routines. "The comedy bug, it takes over," he said of his creative family to People in 2018. In addition to his guest spot on the hit Netflix show, he had a starring role in the CBS series "Living Biblically," and hosted "All Def Comedy" on HBO, per IMDb. When asked on Twitter what he likes better, acting or stand-up, Tony replied with a simple answer. "Not even close," he wrote. "Stand-up is life."