Here's How To Get A Seat In The Hell's Kitchen Dining Room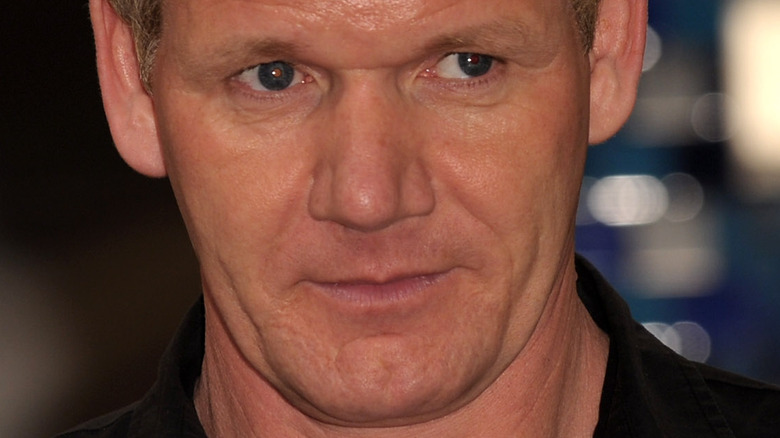 Alberto E. Rodriguez/Getty Images
For many Gordon Ramsay fans, securing a coveted seat in the dining room during a "Hell's Kitchen" taping would be a dream come true. To the devoted viewer, being immersed in the reality TV show's fast-paced world of raw chicken, rubbery scallops, and rapid-fire expletives is much like King Arthur finding the Holy Grail or Charlie Brown being able to finally kick the football. Throw in the bonus of getting to sample the revered beef Wellington, herb-crusted lamb chops, or the seemingly impossible-to-cook lobster risotto, and this would truly be a once-in-a-lifetime experience. 
"Hell's Kitchen" viewers have become accustomed to B-list celebrities securing kitchen-side tables and receiving extra attention from contestants and Ramsay alike. It seems unlikely that an average person could land one of those lusted-after spots. But what about the seats in the bowels of the dining room, further away from the action? Surely a devoted fan could secure a place in "Hell's Kitchen's" back-forty without too much hassle. 
A seat at Hell's Kitchen promises dinner and a show
Unfortunately, trying to land a seat in the "Hell's Kitchen" dining room can be quite the challenge. The first roadblock you'll encounter is the show's filming schedule. According to Distractify, they only tape for "eight weeks every few years," as they typically film two seasons back-to-back. That makes for a very narrow window to secure a spot. 
Plus, it's not technically an actual restaurant, so calling up for reservations is not an option. In fact, Guilty Eats says, "You must sign up with a casting agency in order to even be considered as a diner" and that these spots fill up years in advance. Popsugar recommends making friends with someone who works for the show, which depending on where you live may be no easy feat. Kevin Cottle, a contestant from Season 6, confirmed this in a Reddit AMA: "The customers are friends and family of the production crew," he wrote. "They aren't random people." 
As it turns out, landing a seat in the high-octane competition show's dining room truly is a long shot. Thankfully, your TV set provides the best view of the action. And since you'll already be at home, maybe you can also master Gordon Ramsay's beef Wellington for yourself.