When Were Paper Plates Invented?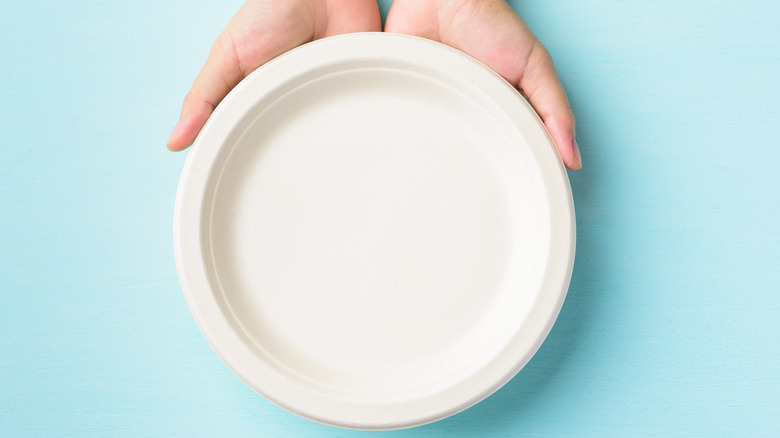 Nungning20/Shutterstock
The common paper plate, sitting in some rarely-visited cupboard waiting for you to draft it into duty, doesn't usually get special attention. But it truly does deserve some appreciation. Think about it. Who in their right mind wants to wash several dozen dinner and dessert plates after a large family function? No one. And surely nobody is in a hurry to send their good dinnerware outside, where it'll be at the mercy of the elements and tipsy relatives. Yes, the trusty paper plate is a life-saver — or at the very least, a dish-saver and preventer of dishpan hands.
It seems like the paper plate has always been around, dutifully waiting to hold our burgers and 'dogs. Quite frankly, it's impossible to imagine life without this quick and disposable option. But there was a time when paper plates didn't exist and picnics likely involved fine china. Oh, the horrors! So, when did this handy little object come to fruition and who can we thank for it? 
The San Francisco Fire was a boon to the paper plate business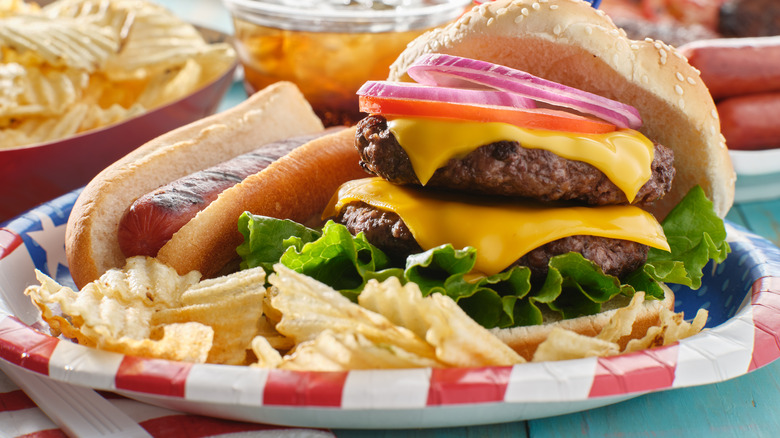 Joshua Resnick/Shutterstock
The person who is typically referred to as the inventor of the paper plate is New Hampshire's Martin Keyes, a man who set out to develop a pie plate made out of "molded pulp," per BizFluent. After acquiring a patent for his novel paper plate-making machine, Wonderopolis notes he started the Keyes Fibre Company and created his first batch of product in 1904. Yes, by modern standards, the paper plate has not been with us for very long at all. 
Other manufacturers caught on to this idea and began competing with Keyes, but in 1906, something changed. Fires and earthquakes in San Francisco had increased the demand for paper plates, and Keyes ended up receiving one single order for an entire carload of his plates (via The Keyes Fibre Story). From there, Keyes Packaging went on to add egg cartons, bottle packs, light bulb packaging, and more to its offerings. Today, the company is still around, and produces the Chinet brand of disposable products. 
Now that you know the history of the trusty paper plate, it may be time to excavate a few from your pantry. Why not fire up the barbecue, grill a few burgers, add a side of homemade potato salad, and embrace the good weather? Your paper plate is eager to do its job.