How Ina Garten Upgrades Store-Bought Ice Cream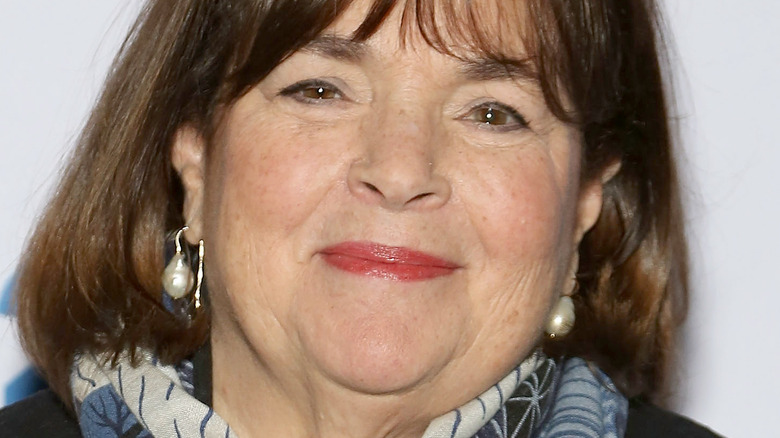 Manny Carabel/Getty Images
Anyone who has watched "Barefoot Contessa," Ina Garten's long-running Food Network show, knows that Garten somehow manages to make entertaining look completely effortless. For a casual get-together with a few friends, she can be found whipping up multi-course meals with a chic appetizer to start, cocktails to go along with her desired theme, and of course, some dessert to finish off the meal, all without seeming to break a sweat.
If you want to throw an effortless dinner party of your own, or simply want to serve up some dessert without having to spend hours baking, Garten actually has a simple way to transform store-bought ice cream into a show-stopping dessert that will impress even the most discerning palates. As an added bonus, her upgrade includes an ingredient that is known to aid in digestion, making it a perfect addition for the final course in a meal (via IA Native Spirits).
During an appearance on Today, where she was promoting her new show "Be My Guest," Garten shared a quick and easy three-course meal that included a Caesar salad with homemade dressing, lasagna for a hearty entree, and a dessert that involved nothing more than assembling three different ingredients.
From three items to a composed dessert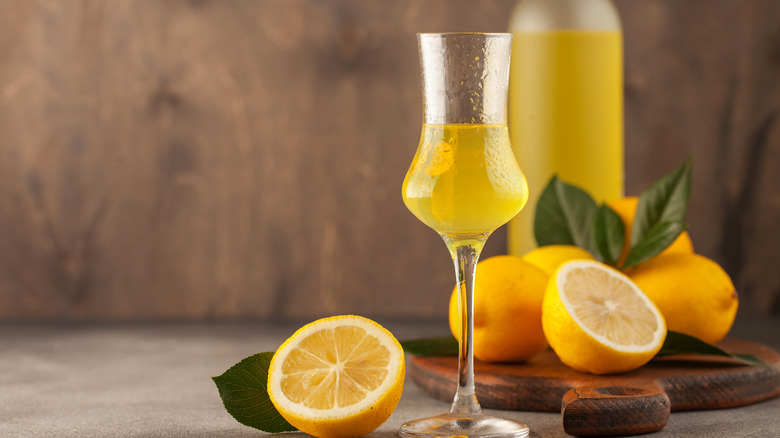 NatalyaBond/Shutterstock
Store-bought vanilla ice cream was the base of the dessert Garten shared on Today. As Southern Living reported, one of Garten's go-to tips that any fan will recognize is to select high-quality ingredients whenever possible — she'll frequently advise those making her recipes to reach for "good" versions of whatever the ingredient needed is. So, you can select whichever vanilla ice cream you prefer, whether buttery French vanilla or a speckled vanilla bean variation, in your brand of choice. However, if you're looking for something Garten-approved, she admitted that when it comes to buying vanilla ice cream, she is reaching for Häagen-Dazs, Ben and Jerry's, or Ciao Bello, via The Kitchn.
Her go-to recipe is two scoops of the vanilla ice cream, with a dose of Limoncello liqueur over top — in the recipe shared on Food Network she doesn't include specific amounts, so measure with your heart — and then serve it with some store-bought biscotti. The simple dessert requires virtually no time in the kitchen and no skill at baking. According to Garten herself, the upgraded ice cream is a huge crowd-pleaser.
If you're feeling ambitious or want to play around in the kitchen, every component of the dessert could theoretically be made from scratch — however, Garten's suggestion indicates relaxing with your guests instead is just fine.