The Worst Decision McDonald's Has Made In Recent Years, According To 36% Of People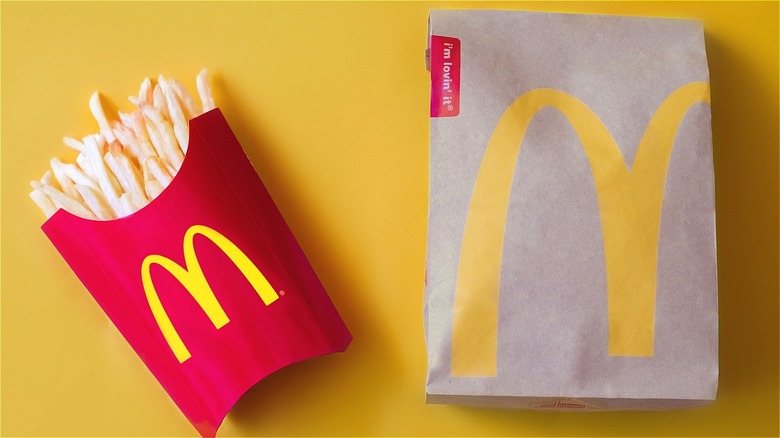 Nixx Photography/Shutterstock
A burger juggernaut like McDonald's is kind of like a magnet. When it makes a decision, it will attract praise from people who see it positively while repelling others who see it as a big mistake. In a Mashed survey that polled 596 people, 36.24% of respondents indicated that the worst mistake McDonald's has made in recent years was removing its All Day Breakfast Menu.
In 2015, McDonald's debuted its day-long breakfast. For five years, people could order hotcakes, sausage, McGriddles, and all other breakfast treats whenever the mood struck them. But after the struggles of 2020 struck, the all-day option went away (via CNBC). Some reactions to the decision bordered on shock and disappointment. "When did @McDonalds stop breakfast all day? What type of foolishness is this." remarked one Twitter user. "I thought the customer comes first. I enjoyed the all-day breakfast and would like to see it return" was the blunt response of another user.
The reason behind removing such a popular and requested menu addition? The goal was to make the menu less complex during the coronavirus pandemic. In fact, some employees even welcomed the end of the all-day breakfast. As revealed on a Reddit thread, it could be a hassle for McDonald's franchises to juggle made-to-order breakfast requests during the lunch rush.
Other 'mistakes' McDonald's had made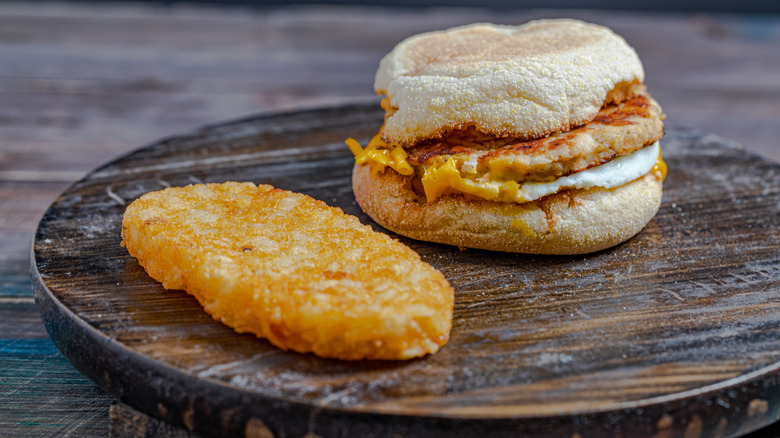 khaled82/Shutterstock
While more than a third of people disagreed most with McDonald's ditching the all-day breakfast, others viewed a different menu change as even more disagreeable. According to 28.86% of respondents, revamping the Dollar Menu with $2 and $3 items was just the worst. As Reuters explains, the Golden Arches made that decision in 2018 in an attempt to win an ongoing "value war" with fast food competitors.
The addition of automated order kiosks topped the list of bad decisions for 13.93% of pollees. Introduced in 2015, the kiosks proved controversial because they didn't take cash, and McDonald's lower-income customers often lacked a debit or credit card to pay with (via The Chicago Tribune). Another 11.24% of survey participants pointed toward the infamous "Rick & Morty Szechuan sauce fiasco." This was a marketing ploy intended to capitalize on a Szechuan sauce reference made in the animated series "Rick & Morty." After briefly McDonald's briefly resurrected the discontinued,  demand was so great that some locations ran out entirely. People angrily attacked the stores via social media or even got into fights to claim the sauce (via Ranker).  
Finally, 9.73% of the respondents believed that introducing "Mighty Wings" to the menu was a mighty bad decision. Business Insider contributor Ashley Lutz argued that the wings were simply too spicy and too expensive compared to regular McNuggets and said they resembled "McNuggets with bones."