GBBO Fans Will Love This Prue Leith Movie News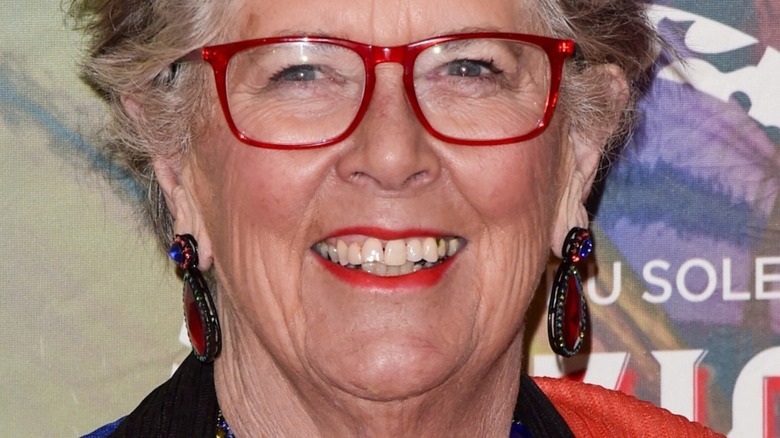 Stuart C. Wilson/Getty
If you're a fan of "The Great British Bake Off," then you've likely grown to love Dame Prue Leith. As "GBBO" enthusiasts remember all too well, Leith became Paul Hollywood's new co-judge in 2017, stepping up to the plate after longtime judge Mary Berry's departure. While the South African-born star had big shoes to fill, she transitioned into the role well, partly due to her strong relationship with Hollywood, who Leith described as a "good mate." Even still, Leith has faced a few stumbles during her time on "The Great British Bake Off," including making an unintentionally racy comment and using an expression that faced criticism. 
While she may be best known as a judge on one of TV's more popular cooking shows, Leith wears many hats. The 82 year-old has founded a Michelin-starred restaurant, launched a thriving cookery school, and authored several romance novels. There's no sign this mother of two will be slowing down any time soon. Leith's latest endeavor? Movie starlet! The "GBBO" judge will be featured in an upcoming science-fiction movie, according to MSN.
Leith will be starring in a film with Debbie Harry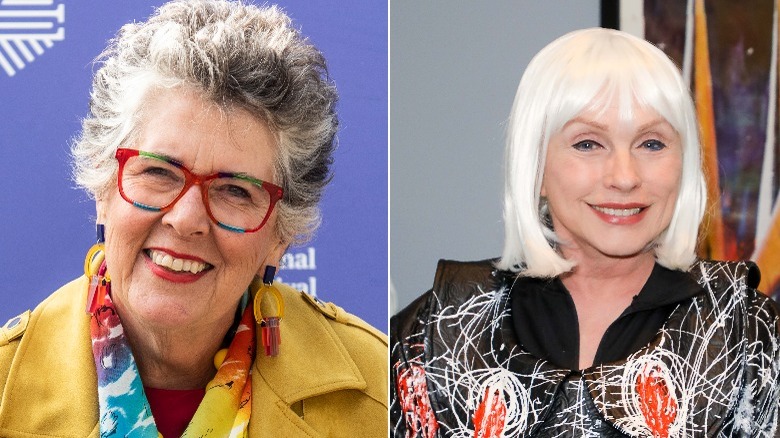 Simone Padovani, David M. Benett/Getty
By juggling motherhood, multiple jobs, and different careers all at once, Prue Leith is proof that you can still be living your best life at 82 years old. While most adults her age may be well into retirement, Leith is defying all odds by starring in an upcoming film called "Kepler 62f," MSN/Metro reports. "The Great British Bake Off" judge made her big screen debut with a small cameo in the Netflix film "Red Notice," and "Kepler 62f" will be her first major role.
Starring Debbie Harry of Blondie, the film is set in 2503, where the Earth is dying. Harry plays Admiral Pix, who is trying to create a new human civilization on another planet called Kepler 62f. As The Daily Mail notes, she must make impossible decisions on which humans will come with her, and which ones she will be forced to abandon on Earth. "It's about conservation and hopefully it not being too late to clean up the mistakes we've made through pollution and lack of concern for the environment," Harry told the publication. Despite the fact that Harry and Leith only have a six-year age difference, the restauranteur will be starring as Admiral Pix's mother.