Prue Leith's Unintentionally Racy GBBO Comment Shocked Paul Hollywood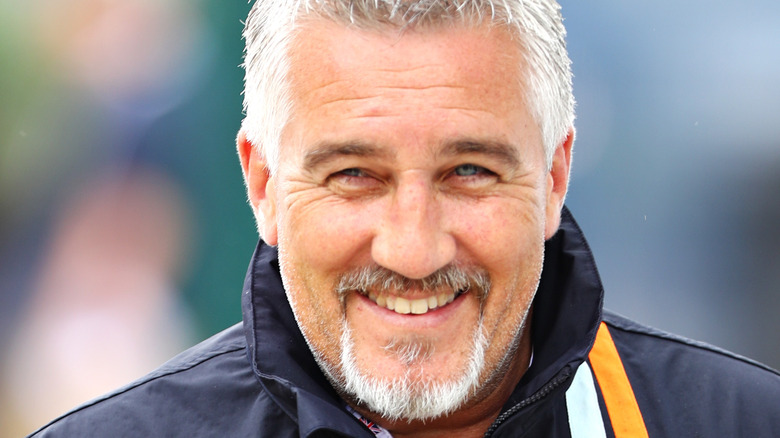 Clive Mason/Getty Images
"The Great British Bake Off," currently in its 12th season, has social media accounts to appeal to all demographics. This is an overgeneralization, but play along: Generation X turns to GBBO's Facebook page. Millennials can check out GBBO on Instagram. And if GBBO wants to bring Generation Z into the fold, then the popular cooking competition has TikTok. While the show's Facebook and Instagram accounts are filled with goofy and heartwarming videos, TikTok is a place where GBBO can get a little racy. "NSFW" is okay on the video-sharing platform, considering that so many of TikTok's users are too young to go to work anyhow.
This could explain the "Great British Bake Off" clip found only on TikTok. In the GBBO TikTok account's "Out of Context Bake Off" playlist you'll find a video from last week with the caption, "Some helpful advice from Prue." As the show's fans know well, Prue Leith is "Bake Off's" rather proper, 81-year-old judge. And as one commenter on GBBO's TikTok post put it, she just put "the hole in wholesome TV."
Paul Hollywood couldn't keep it together when Prue Leith explained proper jelly donut technique
The "Great British Bake Off" TikTok video featuring Prue Leith is indeed out of context. She's explaining something to one of the contestants, and Delish has the backstory for people who haven't watched the episode yet. It's pastry week, and Prue is offering advice to one of the contestants regarding jelly-filled donuts.
"Quite often I need two holes so that I can squirt," Prue explains in the TikTok. This is where Prue's fellow judge Paul Hollywood starts to lose a little bit of his composure. "You squeeze the bag," Prue continues. "When you meet that little bit of resistance, that usually means it's full." And that is where Hollywood loses it entirely. "Why are you laughing?" Prue asks. (Fans of the show are sure she knows exactly why.) Host Matt Lucas, who is also standing by and giggling, answers, "We're just children."
While one TikTok commenter, at least, wondered why the official "Great British Bake Off" account would post such suggestive content, many more found it hilarious. "We never grow up," TikTok user @chrisbutler88 commented. "We just get taller."