The Reason Blake Lively Doesn't Drink Alcohol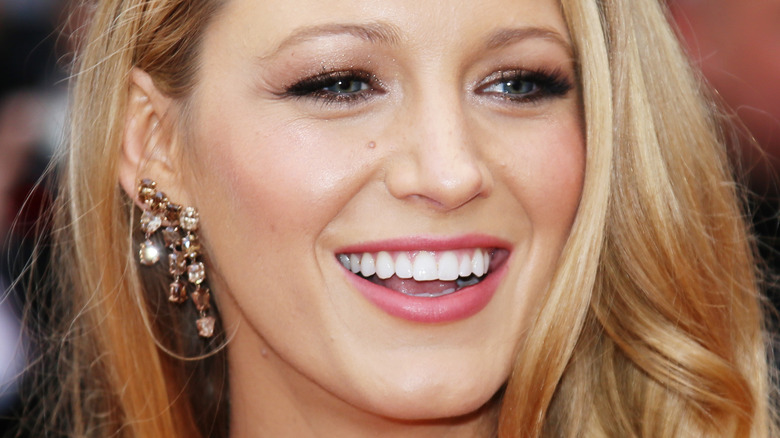 Denis Makarenko/Shutterstock
Blake Lively is a force to be reckoned with on the big screen. From playing upper east sider, Serena Van Der Woodsen in "Gossip Girl," to the bold and athletic Bridget Vreeland in "Sisterhood of the Traveling Pants," there's no denying that Lively's talent has a wide range. That said, recently the Los Angeles-native has taken some time away from the Hollywood scene to focus on other ventures, as noted by Distractify. Fans need not worry though, Lively has no plans to retire from acting just yet. The "Simple Favor" star took her first stab at directing, helping direct Taylor Swift's music video for "I Bet You Think About Me," and is also focused on parenting her three daughters, James, Inez, and Betty (via Los Angeles Times). 
Lively can also add entrepreneur to her hefty resume. Unlike the many celebrities who have launched alcohol brands, the mother-of-three has founded a new line of non-alcoholic mixers in September of 2021 (via People.) Dedicated to her late father, the brand Betty Buzz means so much to Lively.
This non-alcoholic mixer line is not surprising, as the actor doesn't drink alcohol. "I know that's odd coming from the wife of an infamous gin slinger," Lively shared with Just Jared, referring to Ryan Reynolds, former co-owner of Aviation Gin. While many people have their own motivations for abstaining from alcohol, Lively's reasons are pretty simple.
Blake Lively doesn't like the way alcohol makes her feel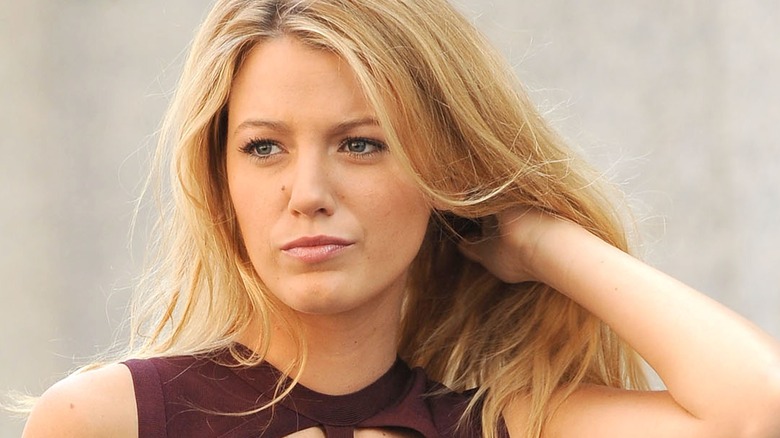 Everett Collection/Shutterstock
Fun, bubbly, and outgoing, Blake Lively is proof that you can still be the life of the party even without a drink in your hand. In an interview with InStyle, the "Age of Adaline" actress shares why she's never been drawn to alcoholic beverages. "For me, I don't drink because I don't like the effects of alcohol" Lively revealed. 
While she may not like the sensations that come from this potent beverage, the CW star reveals that not drinking can be difficult at social gatherings. "Interestingly, I found that sometimes not drinking — it was a little alienating...maybe it's just in your own head, but you don't feel a part of it." 
Lively admits to having a few ways of remedying the isolating effect of not drinking. She revals that, although she may not like the effects of alcohol, she does enjoy the taste. In an interview with The Daily Mail, Lively shared that she sometimes will add several "drops" of alcohol to her drinks to add another flavor profile. "It gives it a flavor, but it's not going to give it a sort of experience," she explained, noting that she might also spread tequila or gin on the rim of her glass (via InStyle).
The non-alcoholic brand already has some fans behind it, as Betty Buzz is enjoyed by two A list actors, and The Washington Post is even calling these beverages "Millenial market gold."