The Surprising Ingredient In Queen Elizabeth's Favorite Dessert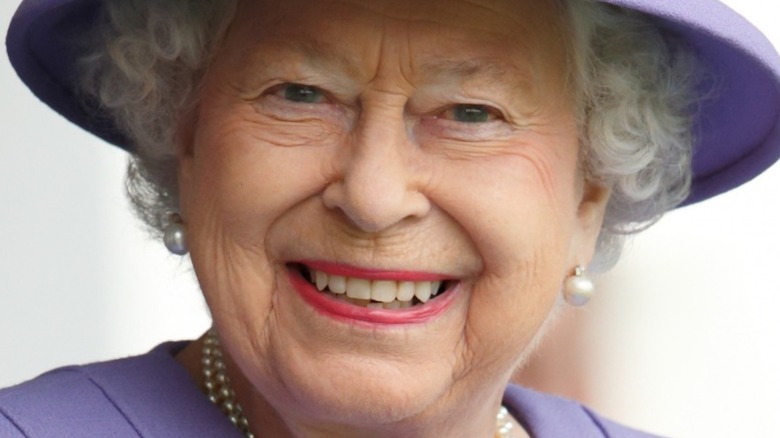 Max Mumby/indigo/Getty
She seems tough as nails, but it's no secret that England's Queen Elizabeth has a soft spot for sweets. Her treat of choice? According to former Royal Chef Darren McGrady (via Insider), it's good quality dark chocolate, at least 60% cacao or higher. And one of her favorite chocolate treats is Bendick's Bittermints, a British candy with a strong-flavored peppermint filling. People shares that the Queen also enjoys high-end chocolates from London confectioner Charbonnel et Walker, who have been making confections for the Royal Family since the Queen's great-grandfather Edward VII was on the throne. One of their specialties are chocolates filled with violet- and rose-flavored creams. 
To celebrate her 96th birthday April 21, and with her upcoming Platinum Jubilee celebrating 70 years on the throne, we're certain the Queen will be expecting lots of chocolate desserts in her honor. Chef McGrady has shared that one of Her Majesty's most beloved chocolate desserts is a dish he created during his time working for the Royal Family: dark chocolate mousse. And there's an extra special ingredient in this dessert — Drambuie liqueur, one of the Queen's favorite spirits. 
How the Queen's former chef prepared her whisky-chocolate mousse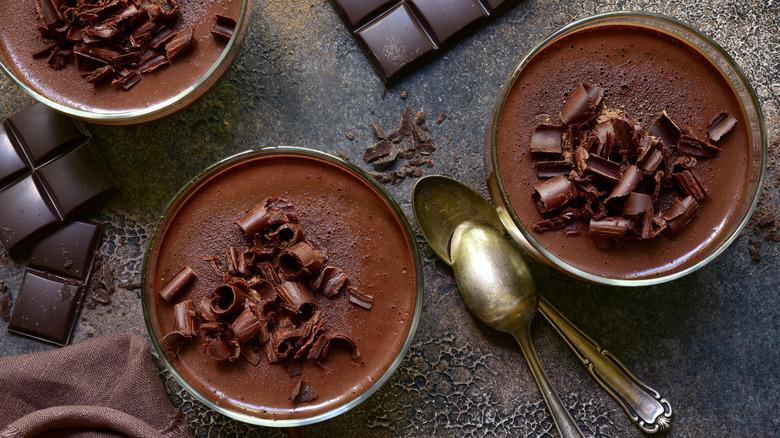 Liliya Kandrashevich/Shutterstock
According to the official website, Drambuie is made by blending Scotch whisky with honey and a secret blend of spices. It has a history going back centuries, when the exiled English royal "Bonnie Prince Charlie" gave his secret recipe for Drambuie to the Scottish clan who helped him escape capture. The name comes from the Scottish phrase "an dram buidheach," which means "the drink that satisfies."
The former chef to the Royal Family Darren McGrady (via Daily Mail), shares that he combined the favorites of Queen Elizabeth, dark chocolate and Drambuie, into a rich mousse for a dessert that really satisfies! McGrady said his "Queen's Favourite Drambuie Chocolate Mousse" recipe starts with melted, quality dark chocolate that's blended with strong coffee, egg yolks, and a pour of Drambuie. Whipped cream and whipped egg whites are folded in, and then the mousse is chilled until firm. 
McGrady also told the Daily Meal that when the Royal Family went to their getaway estate, Balmoral Castle in Scotland, he always prepared lots of Drambuie chocolate mousse: Some in a silver dish to serve inside, and some in plastic dishes for times went the Queen wanted to go "barbequing to the hills."