How A 4-Year-Old Accidentally Ordered $230 Worth Of Coffee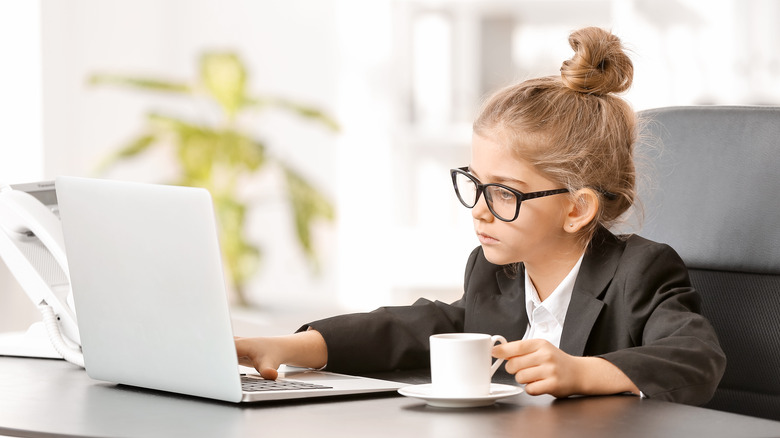 Pixel-Shot/Shutterstock
Kids can be cute when it comes to food. They like to play with their food (but really, who hasn't done that when they were younger?), and they can be quite the picky eaters. But kids are a bit more serious about their food than we probably give them credit for — after all, if Junior wants pizza, chocolate, or a Happy Meal, you can be sure that the kid will do anything to get it.
In 2017, an 8-year-old boy from Ohio managed to not only take his parents' car, but drive it perfectly, obeying all traffic laws and stop signs, to a local McDonald's to satisfy a cheeseburger craving (via Weirton Daily Times). In May 2021, a 4-year-old even managed to figure out his mother's Amazon account and order an astounding $2,618 dollars in Spongebob popsicles (via TODAY). While kids may be willing to make a mess out of their cheeseburgers and ice cream, you can't deny that they're smarter than they look.
Such is the case for the Franks family in Ohio, who made the startling discovery that one of their youngest had gone on an accidental spree — for coffee.
He used his grandmother's UberEats account to place the order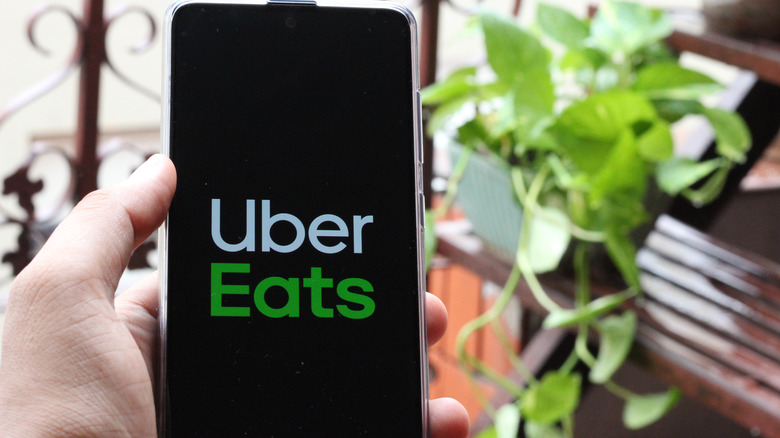 Ravi_Sharma1030/Shutterstock
Imagine you're a worker at the Starbucks near Green, Ohio. During the daily shift, you start to notice a particularly large amount of mobile orders are coming in. Three tall caramel macchiatos, four venti iced caramel macchiatos, and ... EIGHT of those bacon and gruyere egg bites? You also notice that all of these orders are coming from one single user, instead of a different group of people as you'd expect. What's happening?
The answer lies with one Jaxen Franks, a 4-year-old boy who was having the time of his life with his grandmother's phone. According to MSN, Jaxen's grandmother Virginia was taking a rest at the time, and her grandson had managed to get ahold of her phone. He navigated to the UberEats app and, perhaps feeling a bit hungry, ordered some snacks from his local Starbucks and Dunkin'. Since the idea of getting food at the click of the button likely sounds appealing to any kid, and probably with no idea the account was tied to a bank account, Jaxen went on an ordering spree, finishing off his massive Starbucks coffee order with a single blue cake pop and a generous $30 dollar tip.
Fortunately, the accidental ordering spree did not to go to waste. The family managed to get through the enormous order of coffee in just under three days and, although they did have to tell young Jaxen he was in trouble, they would later admit the whole incident was a funny story.