TikTok Is Torn About These Customers Cooking Their Own Waffle House Food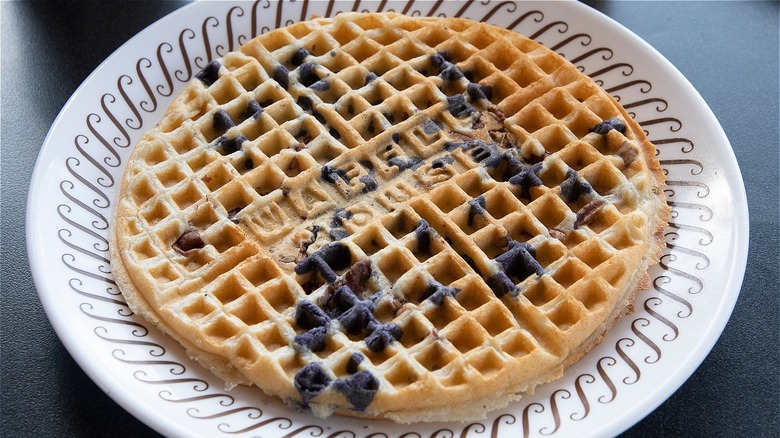 Jennifer Tepp/Shutterstock
When you think of five-star breakfast experiences, Waffle House may not be the first restaurant that comes to mind. Food from Waffle House is like your favorite pair of sweatpants: It's nothing flashy, but it's familiar and comforting after a long day at work or a night out with friends. While experiences with the chain have varied from watching fights in the parking lot to seeing mold and roaches, you still may be shocked if you walked in and saw regular customers working the grill. Well, that's precisely what happened in a new viral video TikTok that's got the internet buzzing.
However, the internet has been divided on this after a TikTok video user @taylorjohnsonny showed her boyfriend doing just that. The clip has amassed over 1.1 million views and collected a wide range of responses, from the praise of the young man to the insistence that it is a common occurrence at the breakfast chain. With such differing opinions, we wanted to examine what happened in the video and how people feel about it.
Waffle House or waffle home?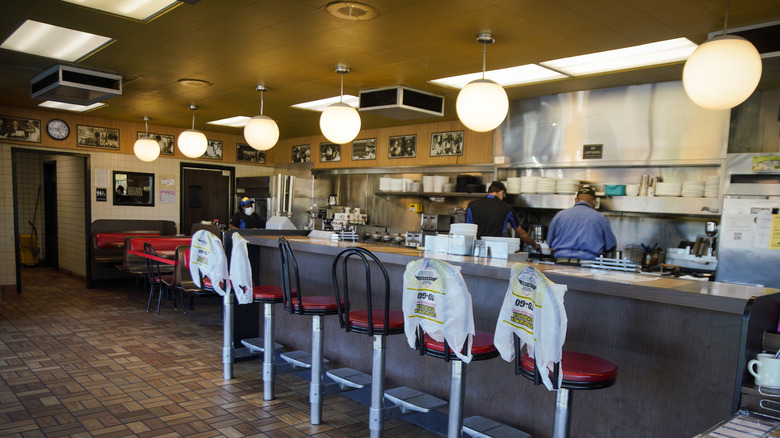 Bloomberg/Getty Images
In the TikTok video, the young man assists the only staff member at the Waffle House. After she drops three dishes, he begins helping on the grill since the chef did not come to work that day. According to the Daily Dot, this trend of customers cooking at Waffle House has garnered traction on TikTok before. Workers collapsed during a shift while the restaurant was severely understaffed, and customers stepped up to fill in the gap and work the iconic grill. We can't fault the workers at the Waffle House as they are trying to do what they can, considering their limited influence on working conditions. However, as long as Waffle House continues to have staffing issues, customers may be forced to decide if they will deal with long wait times or throw on an apron to help.
Thankfully, there were many positive comments. One TikToker wrote, "Not a Waffle House, but a waffle home," while another user said, "That says a lot about his character. He is one of the good ones." Waffle House could capitalize on this trend and offer the option as part of its dining experience. Otherwise, the comments from current and former staffers echo that being understaffed is expected and could cause a decrease in significant financial losses down the line. Given the recent surge in workers unionizing efforts and as more Starbucks locations are trying to unionize, you may wonder if Waffle House is next.